Rotterdam: De Kuip reconstruction under threat?
source: AD.nl / FR12.nl; author: michał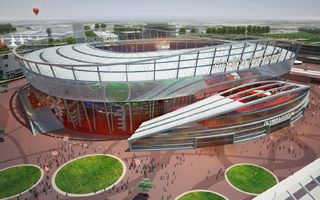 Despite over half a year since the preferred bidder selection, BAM is yet to submit stadium plans for evaluation. It's unclear whether their concept is feasible at all.
Neither in November, nor during yesterday's meeting of various stakeholders there wasn't much to discuss about the De Kuip redevelopment. And reason for this is simple: "Blueprints? We don't even have a sketch", says René van Ierschot, special projects manager at Feyenoord.
Global giant in stadium construction BAM is yet to deliver detailed documentation of their winning design. They were given a deadline until end of January, 2015.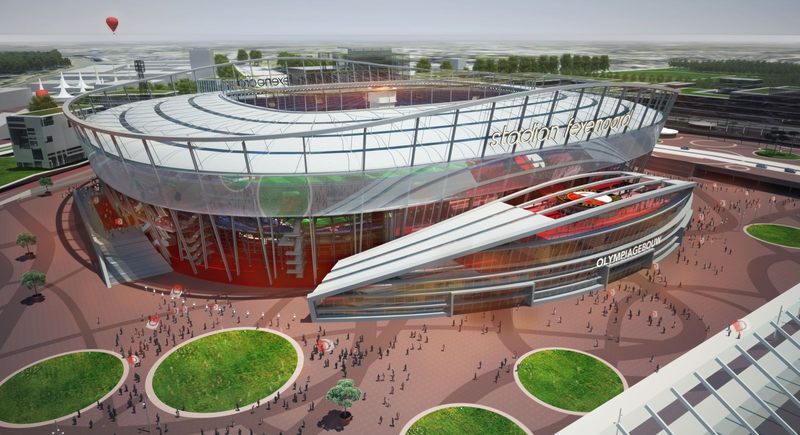 Reportedly, meeting the tight budget of €200 million is a major issue. The proposed structure may consume too much steel and replacing it with a more economical solution is the goal.
"If this doesn't happen, then options are open again. Red De Kuip (runners-up) doesn't step in automatically, though I imagine we would talk to them about it. But until there is a "Plan A", we need to put all our energy into it", Ierschot stated yesterday.
The famous and monument-listed De Kuip awaits its first major expansion since opening. Along the scheme it should grow by nearly 20,000 seats to reach 70,000. A new retractable roof and extensive corporate/hospitality facilities.