New stadium: nib Stadium or over century of the Perth Oval
source: StadiumDB.com; author: michał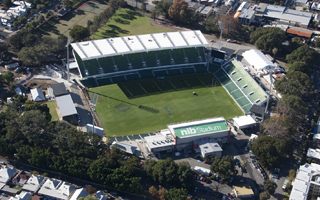 Today it has a commercial name and will undergo further structural changes. But historically this stadium has been much more than just a local football/rugby/cricket ground…
Most centrally located stadium in Perth has footballing traditions reaching back to 1903. This is when, without any permanent stands, the first game was played and the ground remains mostly used for football, alongside rugby, to this day.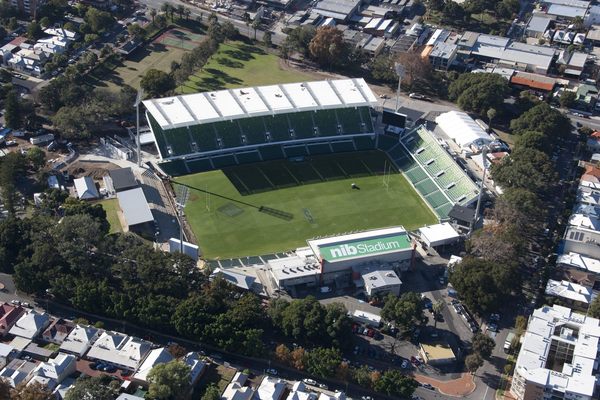 Almost ironically, for entire century its layout was oval instead of rectangular. The conversion came in 2004 and was the outcome of actual demand. Temporary tubular stands were already placed on portions of the oval field to bring fans closer, forcing authorities to create a more football-friendly setting. A new sunken bowl with 13 rows was created, primarily to cater for fans of Perth Glory FC.
For similar reasons additional sections of seating were established across the stadium, most of them temporary. This changed in 2012, as new east and south upper decks were built. These additions allowed the stadium to exceed 20,000 for football/rugby and 25,000 for concerts.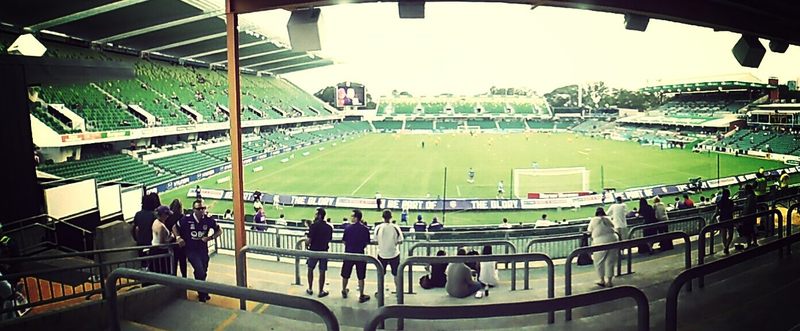 © Jack Tanner (cc: by-nc-nd)
A wide variety of events, sporting and entertainment, took place at the stadium over the years, including the 1969 record-breaking Perth derby in Australian football. But perhaps most recognizable event for European readers is the tournee of the Czech side Bohemians from 1927. It was after the return from 11:3 win at this stadium that the team adopted the kangaroo as their symbol and mascot, having brought 4 live kangaroos with them to Prague.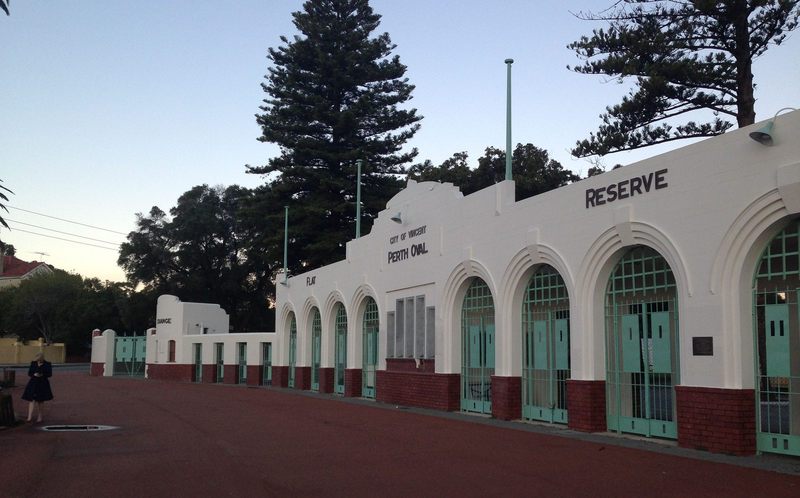 © Stu Rspley (cc: by-nc-nd)
Though recent renovations put the stadium among Australia's best football grounds, Perth Oval retains some traditional facilities. Architecturally the most important feature is the stadium's northern gate set up in early 1930s. Socially it's the northern terrace, commonly known as the Shed End, where no individual seats have ever been installed.