Minneapolis: Huge interest in future stadium seats
source: Vikings.com / inforum.com; author: michał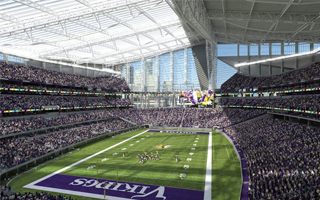 While construction is only half-way, most of future seat licenses have been sold. Revenue proved to be over twice as high as estimated earlier.
Nine months after opening of license sales for new Vikings Stadium seats, over 30,000 have been sold, representing roughly 70% of total licenses planned for the 65,000-capacity stadium. Individual seat licenses are priced at $500-9,500.
This is the price offered to regular season-ticket holders. Those who bought their season ticket only for the 2014 NFL season were able to join the list later on, currently totaling at 6,000. Last group – those without a history of Vikings season ticket scheme – will be able to reserve their seats from March. But being part of a 1,000-strong waiting list costs $100 already (refundable deposit).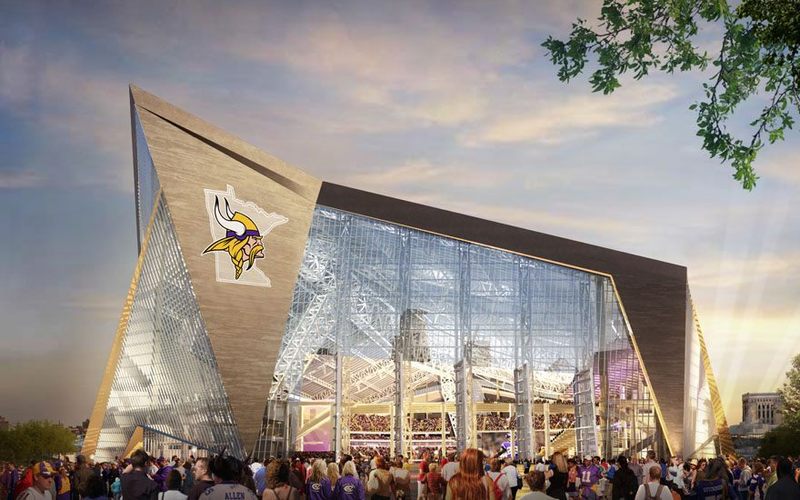 The personal license gives each holder exclusive ticket rights for the purchased seat. This means one may buy a season ticket and attend every game or re-sell their seat for single events to other people, recouping part of the value.
Altogether Vikings made stunning $80 million (€66m) in revenue from licenses, over double the estimations from 9 months ago ($37m).
However, many supporters criticized the scheme severely. So-called "stadium builder licenses" are expected to help fund the new stadium, cost of which already exceeds $1 billion. But at the same time construction is primarily covered by taxpayer money, so some claim they don't want to pay twice for the stadium.
In response, Vikings officials said their license program followed NFL protocol. They also said their market research said fans would buy them. And figures suggest the market research was realistic. Vikings even had to increase the number of skyboxes by 10 and very few of the initial offer are still available.