Liverpool: The Reds confirm Anfield expansion
source: StadiumDB.com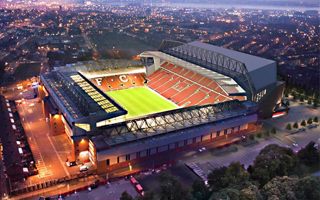 Not as optimistic as some speculations claimed, but the Liverpool announcement today brought excitement up about the future of Anfield. After years it's finally coming!
Just as expected, today Liverpool FC confirmed the club is going forward with the Anfield expansion scheme. Some were hoping to hear more details, Mirror Football even speculated groundbreaking would come as early as Monday, but it's not that optimistic.
The good news
Actual construction work will begin in early 2015, while the expansion of Anfield's main grandstand should end during the 2016/17 season. Throughout the works all of the stadium will be available for the public, including the main stand itself. Construction will begin behind the stand and once all major elements are complete the old and new structures will be connected under one roof.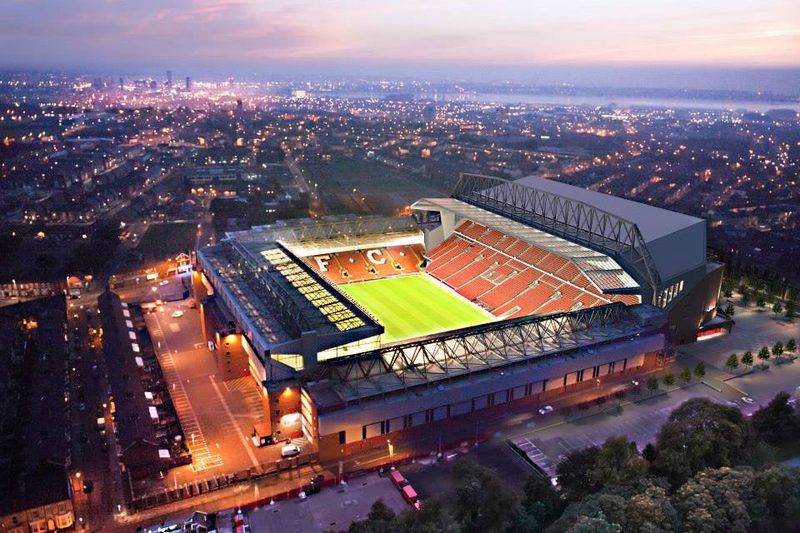 Another important point made clear by Liverpool FC today is the secure financing of the project. Roughly £75 million for the expansion is already provided, so there will be no destabilization in Liverpool's annual budget.
And finally, the outcome will increase Anfield's capacity to 54,000, over 8,500 more than today. This will allow to ease the ticket demand a bit, while also significantly improving the club's matchday revenue. Up to £90 million should be generated annually by Anfield with the new sections.
The not so good news
There's also a downside to the revenue growth planned by LFC. In recent months public outcry has been growing over excessive ticket prices. Well, the expanded main grandstand won't bring much of an improvement in this matter.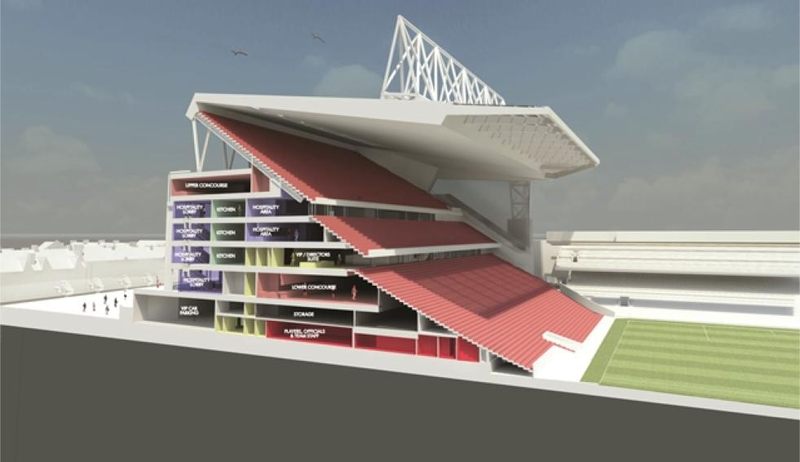 With over 4,500 corporate seats and some 4,000 regular ones, the stand will still be one of the most expensive zones at Anfield. Some consolation for fans may come when the north stand (Anfield Road End) gets expanded as well, but that phase is yet to get a specific time frame.