Helsinki: Olympiastadion slightly cheaper, but a year later
source: StadiumDB.com; author: michał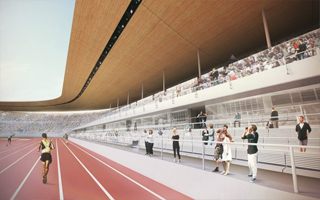 From the outside you won't notice any change and still the project is priced at over €200 million. And that's still cheaper than the initial plan which also envisaged a pavilion built next to the stadium.
On Friday Finland was treated to updated renderings of the Olympiastadion's makeover. But it's not an easy project to visualize, because biggest alterations aren't visible instantly. That's the outcome of last year's decision to save all of the historical architecture intact.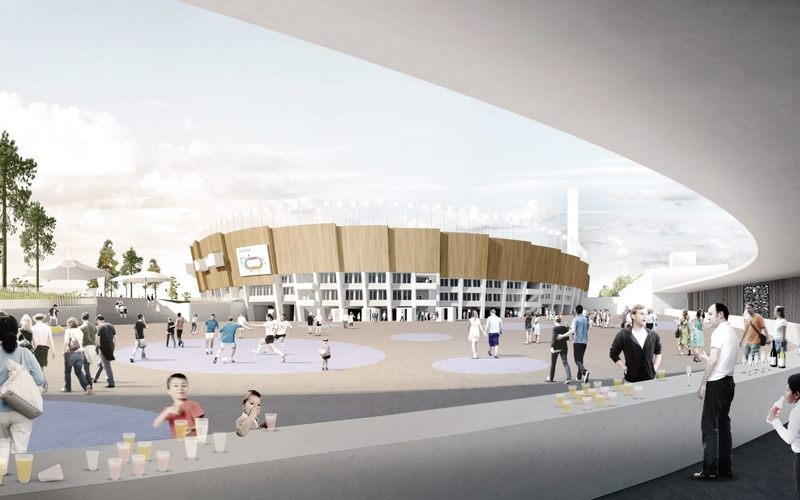 Planned to serve without further structural changes for the next 75 years (!), the stadium will change most significantly inside. The east stand's canopy, added in 2005, will be expanded to the curves, providing cover for all fans inside the ground.
The structure will not be visible from the outside to preserve the stadium's 1938 looks, which means additional supports will be erected inside the stadium, obstructing the view for many people in the audience. On the brighter side, the roof structure will be covered with wood, resulting in a really elegant and cozy appearance.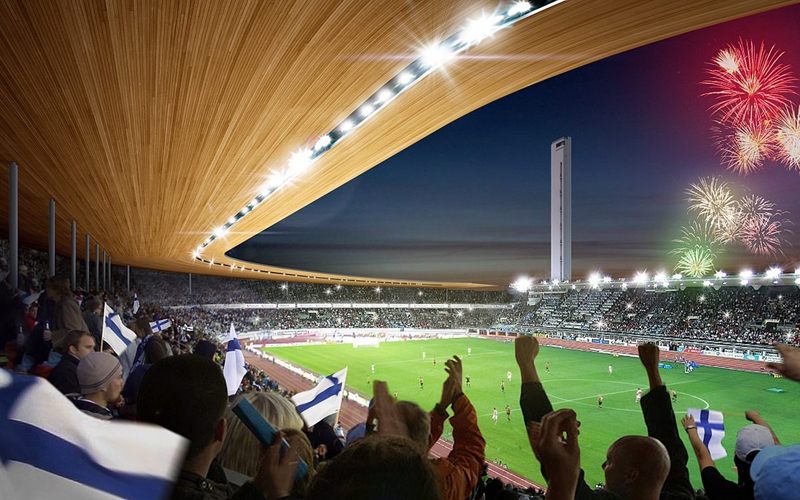 The old wooden seats currently inside the stadium are to be put on auction in the future and replaced with new ones. But since use of wood is one of the stadium's biggest assets, the replacement will be similar in style. Capacity should go down from current 40,000 to roughly 35,000-36,000 due to corporate seating.
Most of the work planned for 2016 and 2019 (2015 is expected to deliver tender winners) will happen under the stands. Revamped training and indoor sports facilities, new exhibition/conference/banqueting amenities will be created, improving the stadium's revenue and community use. New facilities are hoped to draw citizens on a daily basis.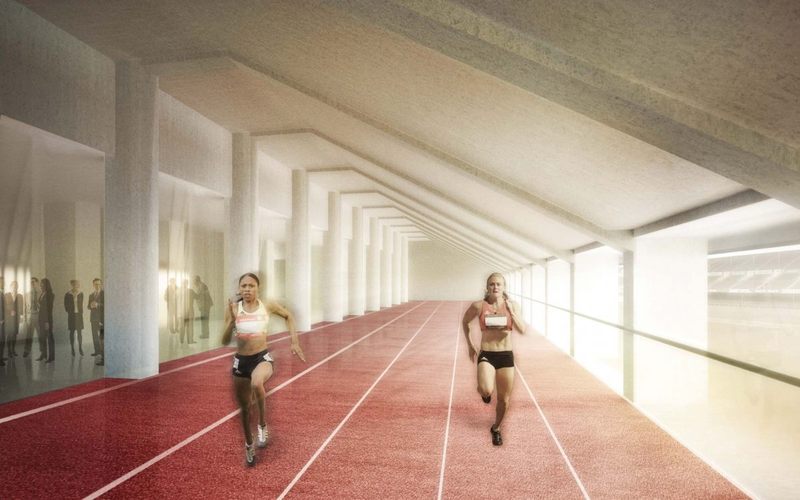 The entire project should cost €209 million, which is slightly lower than the initial €240 million budget. That said, the plan no longer foresees a modern pavilion south of the stadium, which was part of the initial scheme.