England: Over a decade of Southend United's waiting for nothing?
source: echo-news.co.uk; author: michał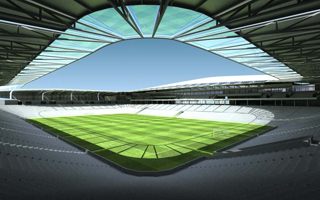 Few clubs in England are lucky enough to build their stadium fast. But few are also as unlucky as Southend United, whose fans have been waiting some 15 years and again have reasons to lose hope.
The Fossetts Farm Stadium seemed futuristic, very ambitious, even dreamy… in 2006. But since the Populous' concept release, no progress has been made. To this day Southend United play at Roots Hall, the stadium they had desire to leave back in late 1990s.
In order to build the Fossetts Farm Stadium, the club teamed up with Sainsbury's supermarket chain, who were supposed to build a commercial hub connected to the stadium. Financially Sainsbury's was the guarantee of stadium funding.
But 'was' proves crucial today as owner of Prospects College site (lying in the way of the project) announced today he had sold his land to a different company. New owners are to be revealed in early 2015, but Neil Bates, the college's principal, claims to have sold the land after getting fed up with Sainsbury's failing to sign a deal with him seven times in seven years.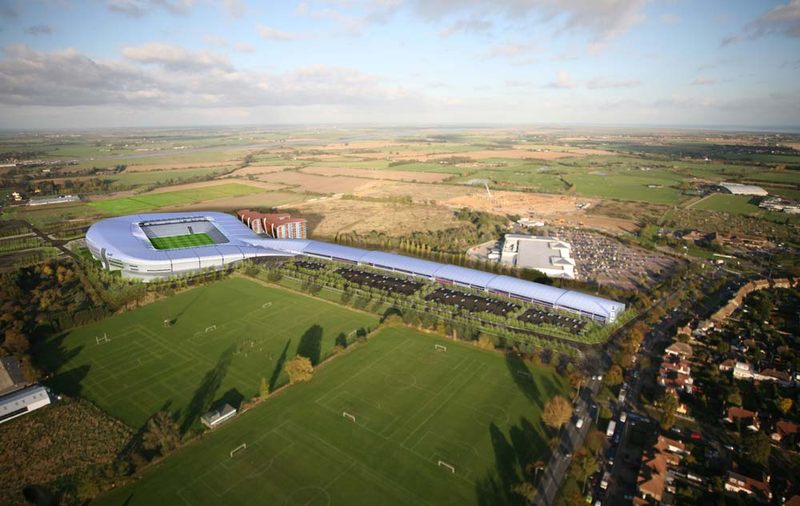 Mr Bates, currently under heavy criticism for "killing Southend United" said: "We gave a further opportunity to Sainsbury's to acquire our site before entering a contract with the current purchasers and this was also declined."
Southend Council leader Ron Woodley said he was disappointed with the news, but claims Blues chairman, Ron Martin, has said the new stadium could still go ahead without Sainsbury's, but would not give more details.
No details is what has been causing headache of many Southend United over the years. Ken Jarvis, who leads up Southend fanzine Shrimperzone, said: "We've been waiting for 15 years for this and it looks less likely as each day passes. The moment things become certain will be a nice moment, whether it is good or bad.
"Things are so uncertain that it would be good if there's an announcement which puts fans' minds at rest."