Slovakia: Demolition started in Trencin
source: StadiumDB.com; author: michał
By year end the old Stadion na Sihoti will be no more, or at least not as it used to be. Three stands will be demolished completely as AS Trencin football club wants to build a new 10,500-seater from scratch.
Earlier this week heavy machinery entered Stadion na Sihoti in Trencin, beginning demolition of the old stands. Three sides of the building will be destroyed, while the covered western grandstand will remain, allowing for games to be held regardless of the works.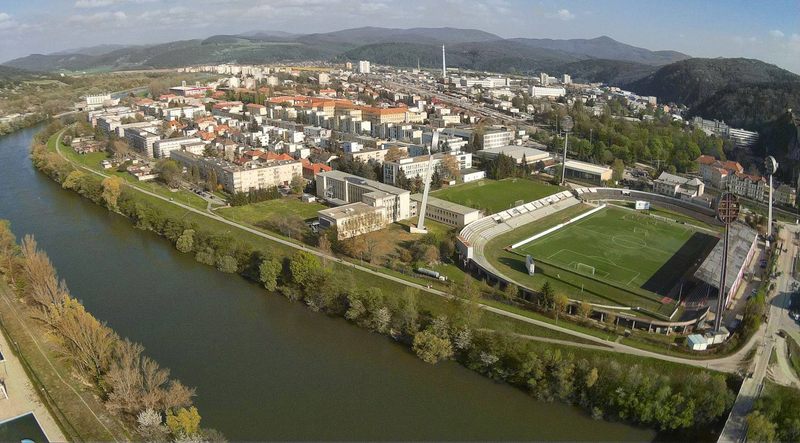 © AS Trenćin
Works are going very well in the early days and should continue that way, because the entire time frame for removing three stands is 45 days. In December only one stand will be left, while preparations to new stadium construction are ongoing.
So far not many details were revealed about the stadium. AS Trencin published one rendering (below) and disclosed the planned capacity. First phase (three stands) should bring 8,000 people inside, while replacement of the last section in the west will close the size at 10,500.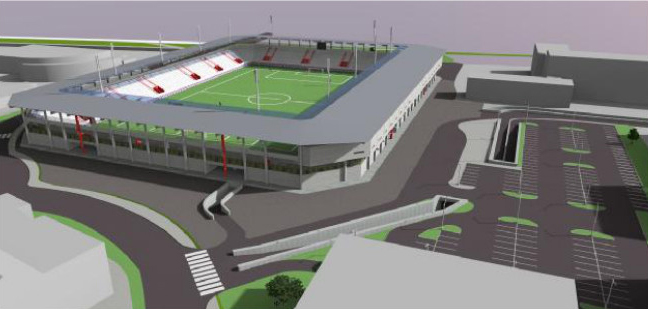 © AS Trenćin
Unfortunately the fate of this stadium is still to be sealed. In September the city council failed to provide majority support for it despite the city already paying for demolition works (€83,000). Trencin as a city doesn't contribute financially to the new stadium, but needs to sell the land to AS Trencin before construction may start. The club wants to buy it for €300,000, but the city added €250,000 more to the bill, which is declared a no-go for the football club.
AS Trencin are putting their municipality in a much more comfortable position than in most of Europe, because the club will cover most of construction cost - €3.9 million. The remainder will be subsidized by the Slovak government, assuring all of the €6.3 million budget.