New stadiums: Stettin, Grajewo, Lubin and Zambrów
source: StadiumDB.com; author: michał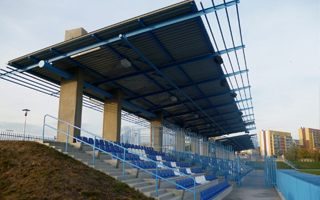 Four more stadiums from our home country join StadiumDB today as our small celebration of Polish Independence Day. More to come, of course not only from Poland…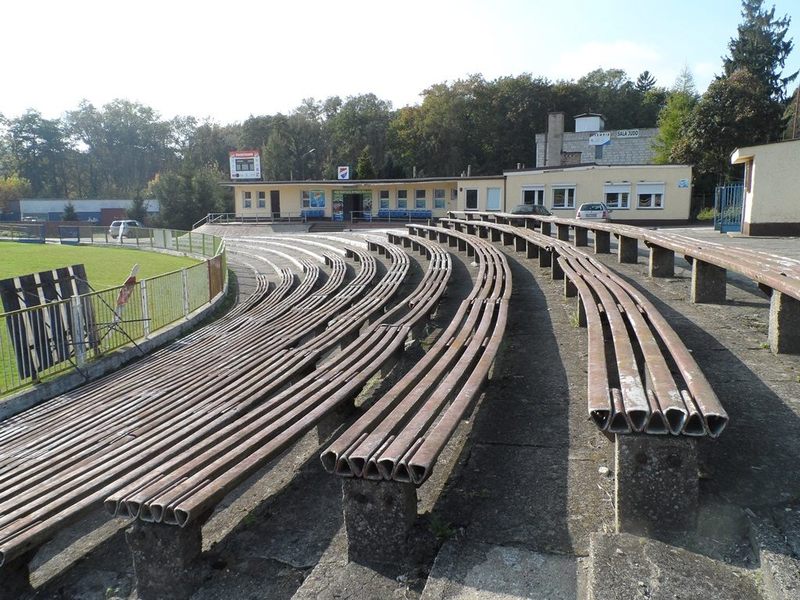 © wariatps
For many years this was the largest stadium in Stettin, though located nearly outside the city – in a forested seclusion north-west of the centre. Upon opening in 1923 it was used primarily by the German club Stettiner SC and could hold up to 32,000 people (standing).
Among notable events was an international game between Germany and Estonia in 1935. Historical sources also suggest some of the Belrin Olympians were training here before the tournament, not long before the WWII broke out.

© wariatps
After the war both Stettin and the stadium were returned to Poland. The building was transferred to Arkonia sports club, who remain owners to date. Over time capacity has been decreasing, first to roughly 20,000 after the western curve was demolished to make way for new infrastructure. Later to some 10,000, which is now declared by the club as official capacity. However, only 1,000 of this capacity are individual seats, the remainder being rotten benches.
Current poor state of the facility is caused by the downfall of Arkonia, who saw they heyday in 1960s and failed to return to glory since. Current needs of the club cannot match the size of this stadium.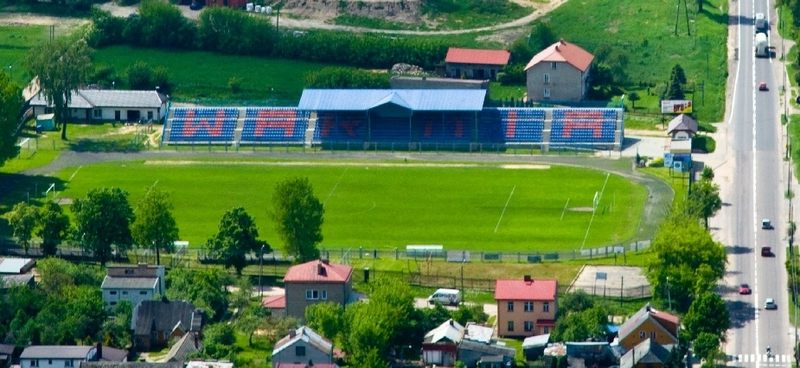 © UM Grajewo
Lying near the western route out of Grajewo, this municipal stadium has one conrete grandstand with partial cover and necessary sporting/maintenance infrastructure, along the field's west side.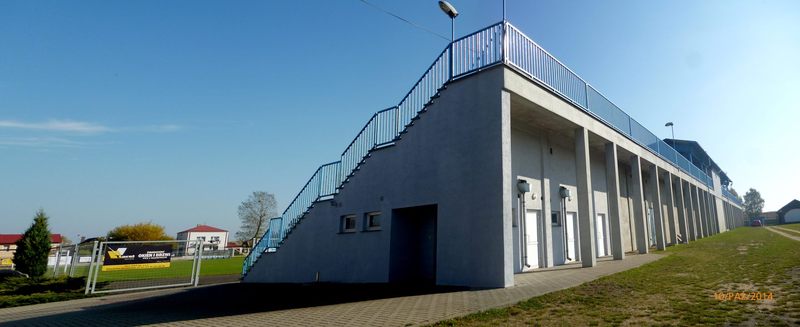 © Sebastian Spychała, Stadiony.net
Since 2006 it bears the name of Witold Terlecki, local footballer born in 1907, the founder of GKS Grajewo, protoplast of today's club Warmia. The patronage was granted after appeals from local football supporters.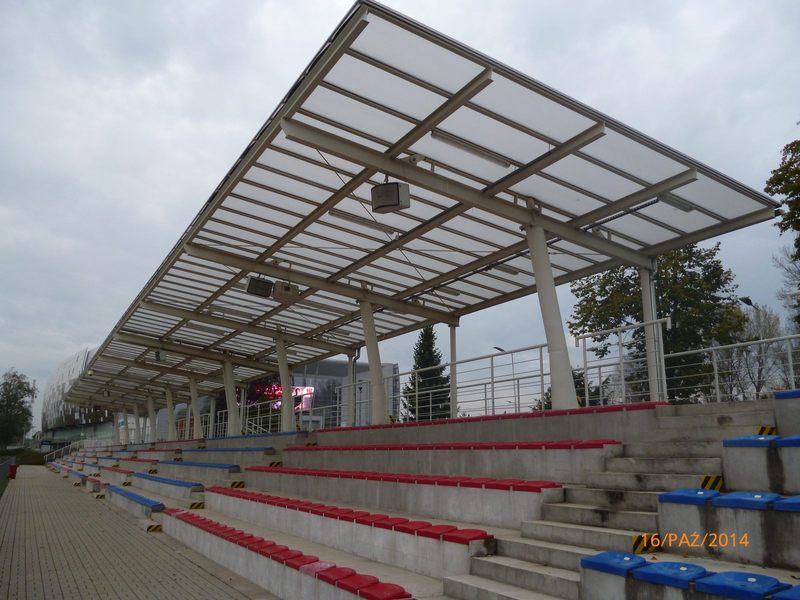 © Sebastian Spychała, Stadiony.net
The football-athletic stadium in southern Lubin is part of the Regional Sports Centre and offers complete infrastructure to host major track and field events.
It has one significant grandstand in the west, divided to 11 sections, each offering 100 seats. Five central sections are covered.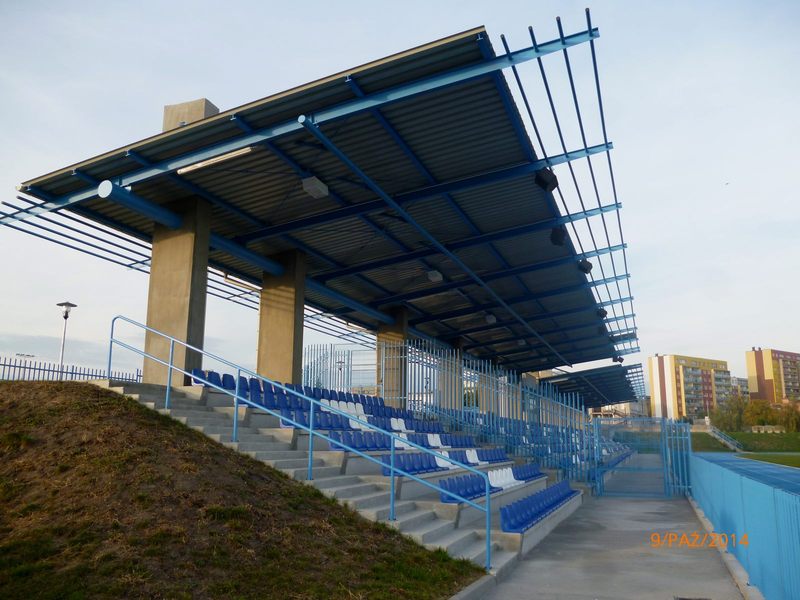 © Sebastian Spychała, Stadiony.net
In 2011-2014 Zambrów gained a brand new sports complex. First, in 2011-12, new training pitches and smaller playing fields for tennis and volleyball were built. Then in 2012-2013 the main stadium was expected to be delivered. Unfortunately works were significantly delayed and the town had to change contractors, but eventually in the summer of 2014 the stadium was also ready.

© Sebastian Spychała, Stadiony.net
Aside from a 6-lane running track around the playing field, the ground also has one landfill-based grandstand with 999 covered seats. The entire complex is used both by amateurs and professionals, while ZKS Olimpia play the part of anchor football tenants at the stadium.