New design: Re-inventing the triangle?
source: StadiumDB.com; author: michał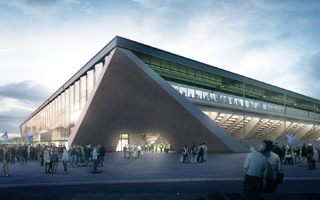 This vision from Switzerland makes more use of triangular concrete slabs than we thought were there. A very refreshing look at simplicity, but how will supporters welcome the proposed solutions? Answer coming up in 2019.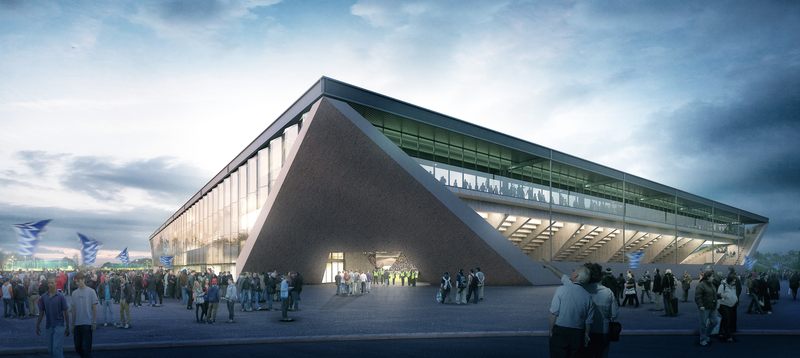 © MLZD / Sollberger Bögli Architekten
This winning concept for Lausanne's new football stadium combines simplicity with innovative approach towards organising the semi-open space under stands. MLZD and Sollberger Bögli plan foresees the simple 12,000-capacity stands enclosed in a rectangular outer form. It seems intact with existing schemes: main grandstand with all the infrastructure and interesting façade (glass), all remaining ones almost solely with bare concrete.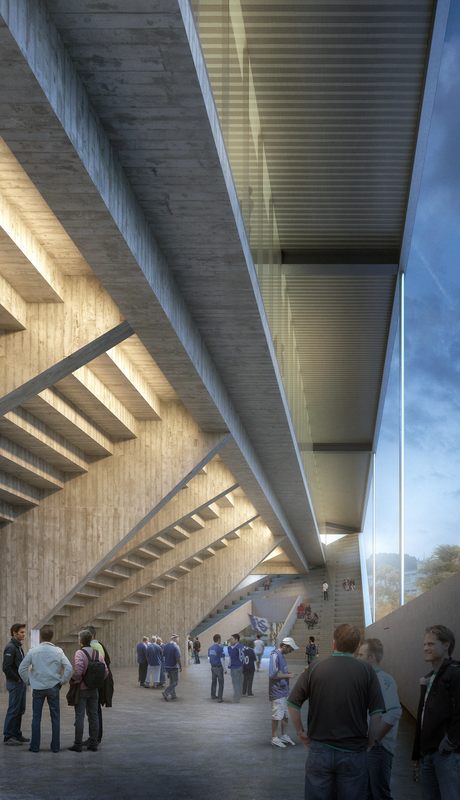 Also kept simple, corners of the outer shape will be impressively carved, making the stadium visually lighter despite its rough concrete feeling. Together with stands visible from the outside (no vertical supports, only diagonal), the cut edges seem to lift the stadium up.
At the same time all edges constitute main entry gates. And after entering fans may realize that there's more use to them – the concrete slabs will also serve as stairways and public plazas to sit on during breaks.
This fresh approach won't come at an irrational price, though the new home of Lausanne-Sports won't be the cheapest in its size too. The €70 million stadium is expected to be delivered in 2019 in northern Lausanne, where the dense urban fabric of the city meets more rural landscapes.
In Switzerland alone you may find less and more expensive stadiums to compare with, but the most important comparison is the previous stadium planned in Lausanne. Back in 2011-2012 the scheme was completely different: an oval stadium built just over waters of the Leman Lake, integrated with a boarding school and swimming pool. That proved far too expensive and not rational enough. The new idea is much more simple, but still manages to impress.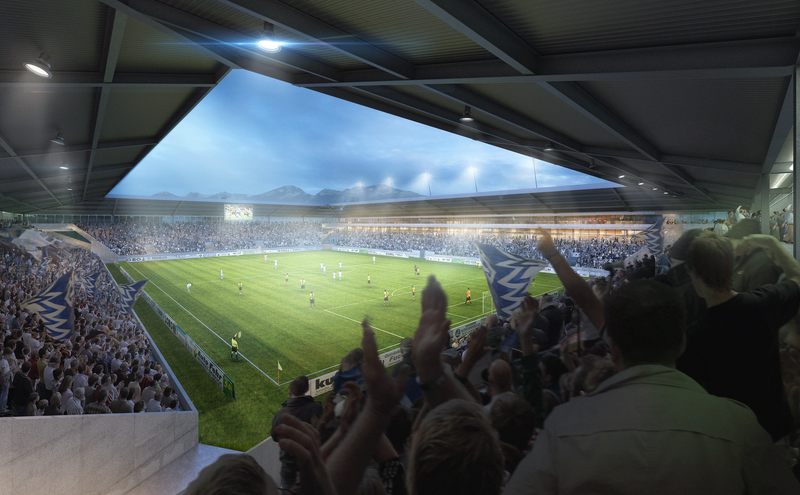 © MLZD / Sollberger Bögli Architekten