Madrid: Atletico's stadium hit by further delays
source: ElPais.com / AS.com; author: michał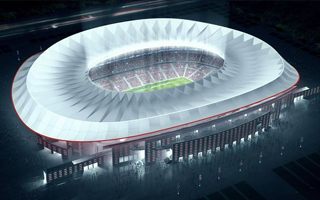 Was due to open in 2014, 2015, then 2016. Now the delivery date has been postponed until mid-2017. Estadio La Peineta still has some question marks over financing model.
This stadium's history is already ongoing for 6 years and the end is still as far as it was in the beginning – or so it seems. It began in 2008, when the plan of relocating Atletico from central Madrid to eastern suburb of San Blas was established. The club bought Estadio La Peineta, paying only for land, not for the stadium itself. At the same time, Atleti committed to build their new stadium there.
Works weren't started instantly, but in 2011, after the 2003/4 stadium design from Madrid's 2012 Olympic bid was adapted to Atletico's needs. The financial plan saw the club paying for what was then planned as €195 million stadium (now €240m) with revenue from redeveloping Vicente Calderon into a residential-commercial complex.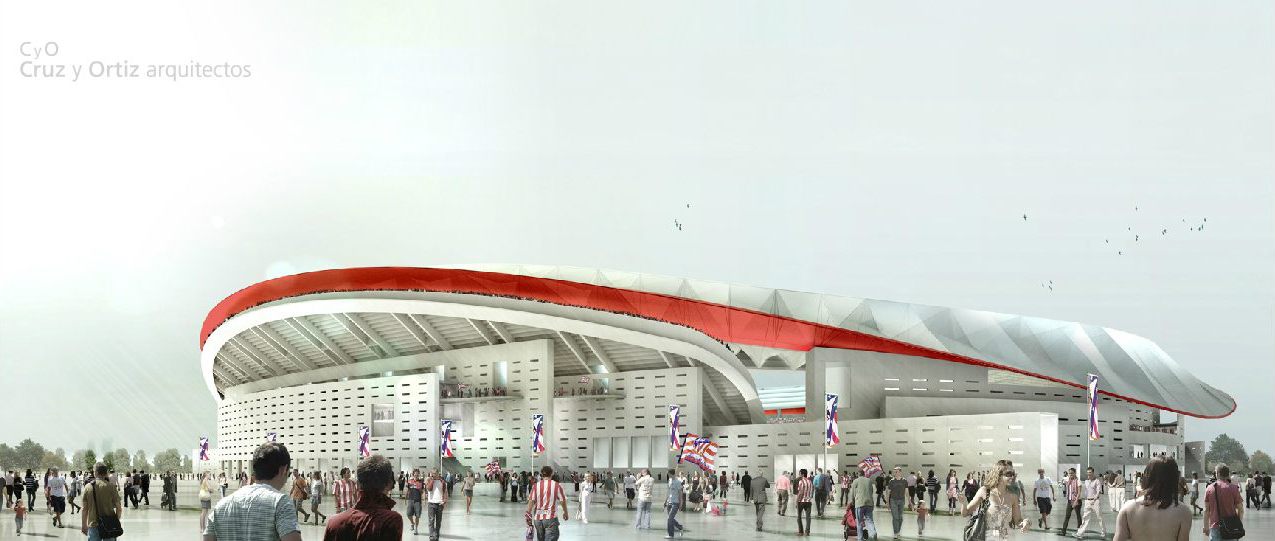 However, the construction pace has been disappointing from the start, partly caused by the economic crisis in Spain. As the real estate market plummeted, Atletico's scheme of 2,000 apartments in central Madrid lost much of its value and the deal with general contractor FCC became unfeasible.
Alterations were made, while stadium construction is being spread over a longer period to be less of a burden. Instead of opening in mid-2014, it was first rescheduled to 2015, then to 2016. Today it was confirmed Atletico and FCC agreed on delaying it further, to mid-2017.
This is when fans of the capital team will first use the 73,000+ seats at revamped La Peineta. The stadium's name will most likely change as a long-term naming rights deal is being sought to secure increasing funding needs. Though no contract has been signed to date, Etihad and Turkish Airlines were speculated to be in talks with Atletico over the stadium's name.
The residential-commercial complex to replace Vicente Calderón is now scheduled for delivery in 2023 or 2024, after Atletico move out to eastern Madrid.