Doha: Final concept for Khalifa Stadium presented
source: StadiumDB.com; author: michał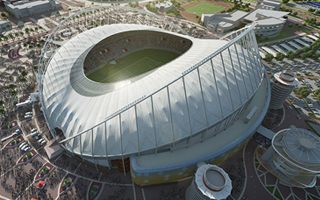 Not the national stadium of Qatar any more. Instead, the largest athletic stadium domestically and one of the best connected arenas worldwide. With reduced capacity and impressive new roof, here's Khalifa Stadium.
Complete coverage of all spectators by new roof system – this is what stands out most in the updated Khalifa Stadium design. Initially envisaged as only partial, the new roof will create a very opaque cover of the stands, facilitating the innovative cooling system's operation. The system, tested this summer, should bring temperature down by 12-15 degrees for fans and players.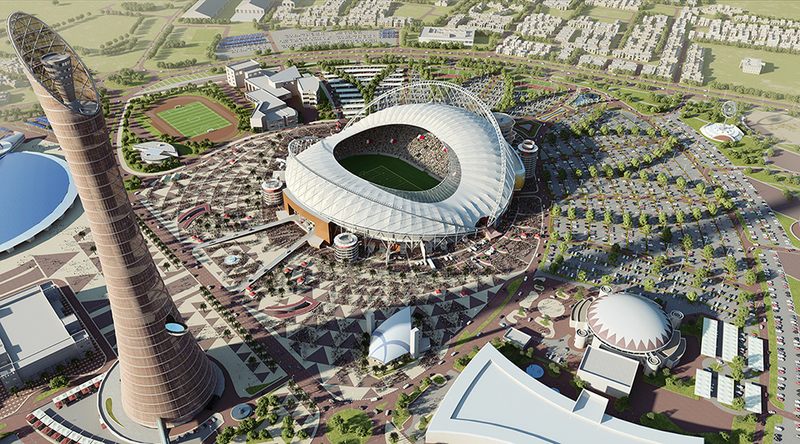 At the same time, the new roof will be shaped to slope down towards the pitch and will have a transparent part in the south, allowing sufficient sunlight inside to secure needs of the natural grass field.
The western grandstand will remain almost unchanged structurally, retaining its current roof system. But the east will change completely, as we wrote in March. The stands will be adjoined by a large pavilion with spectator amenities and commercial use. And that pavilion in turn will be connected with a brand new sports museum.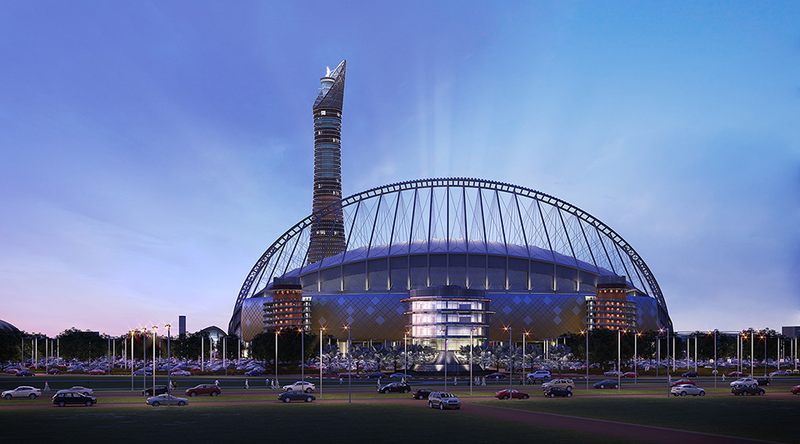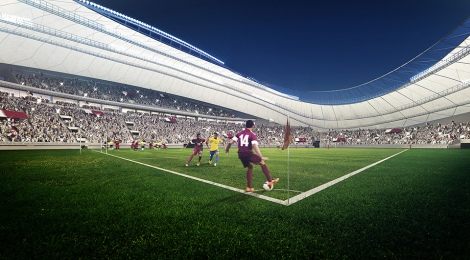 One more major difference between the initial and final concepts for the stadium's future is its capacity. First it was expected to grow further from its current size to reach even over 68,000 seats. Now however an opposite scenario is planned: decrease to the minimum accepted by FIFA (40,000).
This seems to be the more sensible and sustainable option, especially given the plan for giant Lusail stadium, which will take over as national football ground, leaving Khalifa as the largest multi-discipline stadium.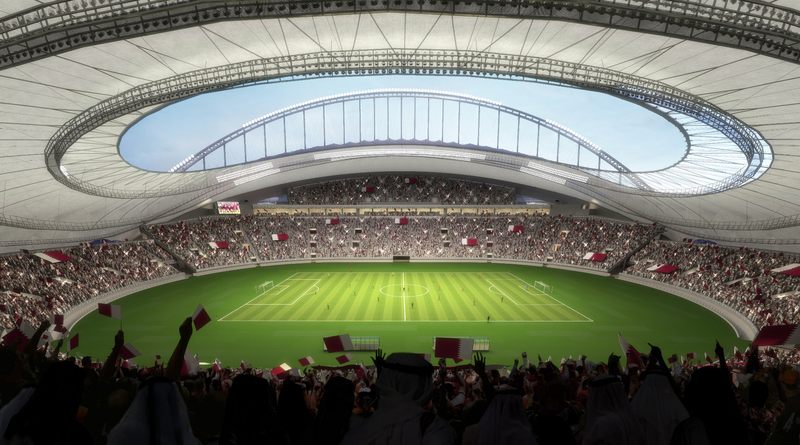 During yesterday's official presentation Khalifa Stadium was also assured to be one of the best connected stadiums in the world. Already having a subway station in the vicinity, it will have two more by 2022 and travel time from any hotel the fans would be staying in shouldn't be longer than 45 minutes.