St Petersburg: FIFA satisfied with Zenit Arena (video)
source: topspb.tv; author: michał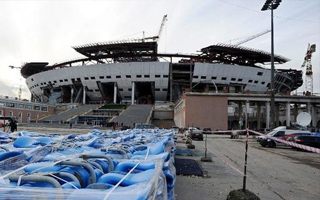 Experts from FIFA visited the most expensive Russian stadium and are satisfied. This should be the best stadium of 2017 Confederations Cup and 2018 World Cup. And looks impressively, as seen in this video.
On Thursday the Zenit Arena construction site was visited by members of FIFA. The guests were overseeing construction pace and deadlines presented to the global body earlier. First conclusions are encouraging – after years of immense delays now it seems everything is on track.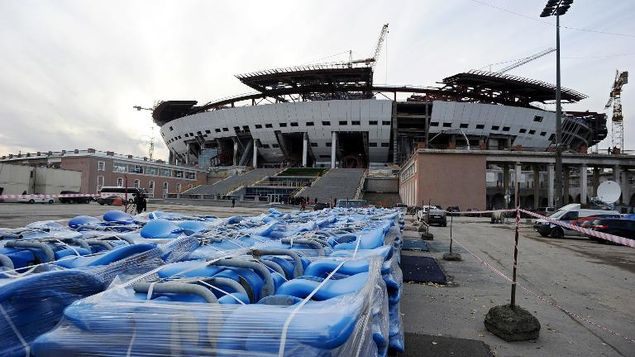 Currently one of the most impressive phases is ongoing as the stadium's circular dome is being put together atop the nearly 70,000-capacity stands. And it's the stands that may prove most spectacular, according to FIFA's Christian Unger.
"It's already clear, this will be Russia's best stadium. Especially worth noting are the steep stands. Spectators will be very close to the field. Everyone will be able to actively participate in the game and players will appreciate it", said Unger.
Current situation on the site is very well presented in this multicopter video: