New design: (Mostly) new national stadium of Iceland
source: StadiumDB.com; author: michał
Though it will retain one of its current stands, the redesigned stadium of Icelandic national team will completely change the matchday experience of fans. But not just yet, despite Iceland's sensational Euro 2016 qualifiers so far.
Iceland is one of the most stunning teams in the ongoing Euro 2016 qualifying campaign, reigning their group after having defeated the Netherlands at their current national stadium, Laugardalsvöllur.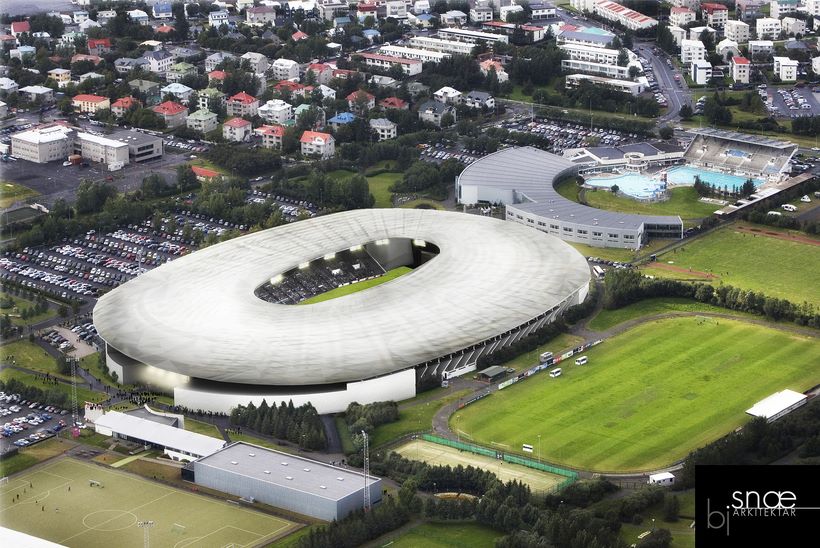 © bj.snæ arkitektar
While their sporting form may be a surprise to some, plans to thoroughly revamp the national stadium shouldn't. It was announced well over half a year back that the national football union KSI is hoping to convert the ground.
The plan envisages three new stands being added to the current main grandstand, built in 2006. The concept was created by Bjarni Snæbjörnsson, the exact same architect who previously worked on the main grandstand and assures every spectator can be seated and covered from elements.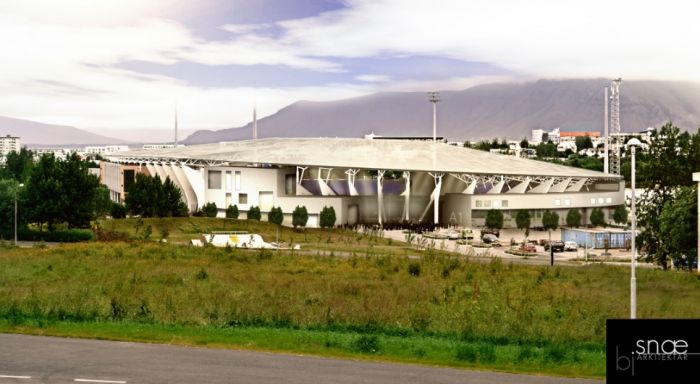 © bj.snæ arkitektar
Capacity of the stadium in all-seater mode would grow from 9,800 to roughly 15,000 (possibly more) in an attempt to satisfy demand for most important football games and other events.
Currently it's 13,000, but for international events only the 9,800 seats are allowed. Thanks to an agreement with the national athletic federation reached earlier in 2014, the running track would be removed and allow for football-specific layout.
First phase of redevelopment is to be launched in 2015, after the last game of Euro 2016 qualifiers and the 2015 Games of the Small States of Europe hosted by Reykjavik. To make sure KSI stays on track with their declarations, one of Iceland's most popular football websites created a facebook campaign, gathering support for the scheme and seeing huge interest within the very first hours.