New design: Croatia's football heart
source: StadiumDB.com; author: michał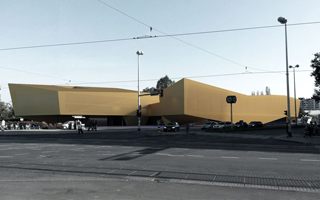 Youth teams' stadium, training fields and educational facilities. And all this enclosed in an intriguing form, planned right next to the national stadium. A reason for envy of other football associations?
Announced as winners yesterday, PROARH are the architecture office behind the concept of Croatia's national football-athletic centre in Zagreb. It's planned to be erected in Svetice, just meters west of the Maksimir national stadium. The complex will have 3 training pitches (one covered) and one main stadium with both football and athletic facilities.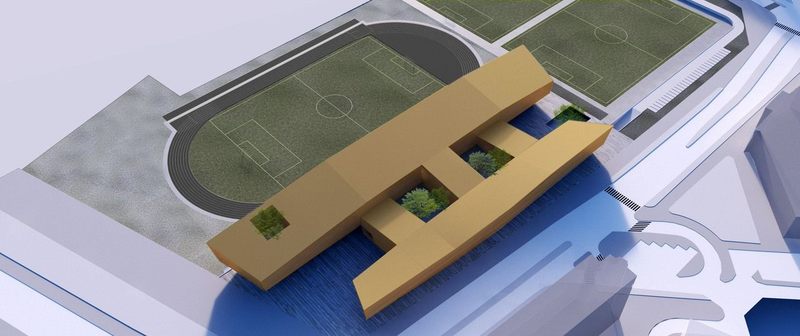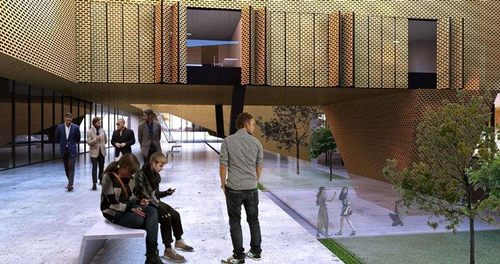 Key element will comprise of two conjoined pavilions. Main one will house a covered grandstand for 3,000 people and vast spaces for office and commercial use. Educational facilities are also planned, partly located in the three ramps connecting both pavilions.
The smaller pavilion will house a training athletic track and additional rooms. It may be built in one phase with the main pavilion or separately, later on. All external walls would be covered in thick patina-bronze mesh, symbolizing the bronze medal won by Croatia during the 1998 World Cup.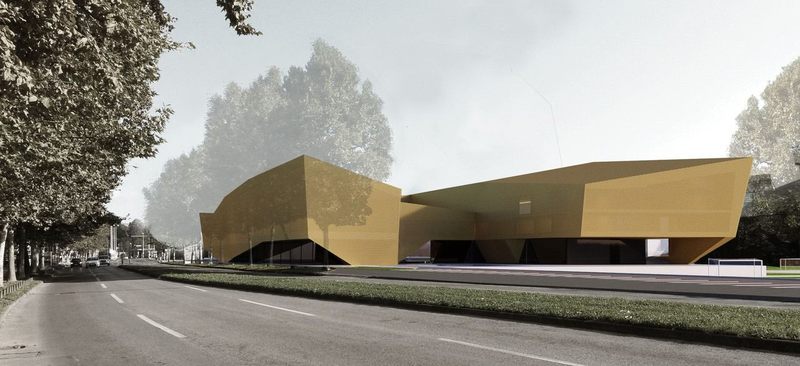 The unique layout provides both dynamic and futuristic appearance, but is also a way to give all rooms sufficient sunlight access. It also allows the creation of semi-open public plaza on ground level. It also assures the building is friendly and welcoming, as it's planned to serve the community aside of regular sports/education use.
Overall 4,000 sqm of public leisure space is said to be available, but the scheme faced protests by local residents either way. The main reason is that new facilities would replace what is only a leisure destination with large tennis courts that would be gone should all permissions be granted.