Karlsruhe: Nothing to save, new stadium has to be built
source: ka-news.de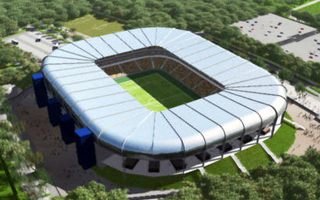 In less than three weeks the Karlsruhe city council will decise whether to build a brand new stadium or renovate the current one. And all indications say the latter option is… not an option.
On October 21 the Karlsruhe city council will decide on what fans have been waiting for nearly a decade. The city will finance Karlsruher SC's stadium change but the question was what kind of change is more feasible.
Over the past year a special commission, Kleine Komission Wildparkstadion, was analyzing two possible variants: demolishing the entire stadium or rebuilding three stands to adjoin the western main grandstand. Consultations with the club ran along considerations of 11 working groups.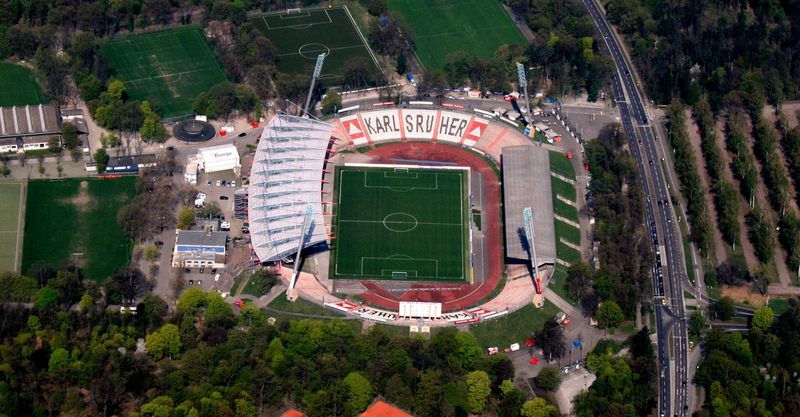 © Sven Scharr (cc: by)
Now the outcome of their work is known. Renovation of the stadium by addition of three stands in football-specific mode is estimated to cost €49-57 million. This represents a much lower amount than building a completely new stadium (roughly €75 million), but will not be recommended to the councilors.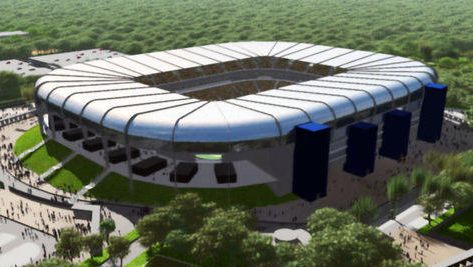 The Commission favours building from scratch, because the economic proposal offers very limited hospitality options, thus limiting future revenue. Also, the current main grandstand represents decent quality today, but the Commission notes that its lifespan is nearing the end, which would mean the need of further investment after a decade from building the three stands proposed.
Building the new stadium is more expensive, but offers the chance to provide a more compact layout, better sightlines for fans and, perhaps most importantly, bigger commercial potential. With up to 40 skyboxes the stadium is also preferred by Karlsruher SC.
Despite being noticeably above the desired budget of €60 million, the new stadium will be co-financed by the regional authorities (€11m) and should offer decent conditions for retrieving a large portion of the money invested.
Karlsruher Sc suggests a contract along which annual lease would depend on the league in which the team would play. It would by €3 million in the Bundesliga, €1.5 million in the 2. Bundesliga and €400,000 in the 3. Liga. Also, the club would cover €1.2 million of maintenance costs ever season.
Please note: the rendering shown below is not final. It was commissioned in 2009 and is only used to illustrate a possible stadium built atop the old landfill.