India: It was the largest, now it's only large
source: Goal.com; author: michał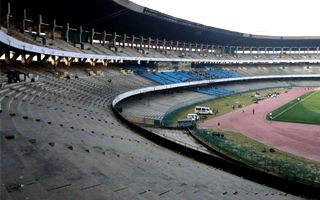 Top games at the Salt Lake Stadium were experienced by well over 120,000 people. Now capacity is halved compared to those days, but comfort went up impressively.
Just as announced in 2013, Yuba Bharati Krirangan in Kolkata has been extensively modernized. In recent years it could hold up to 100,000 people, while before that the size stood at 120,000 officially and even more unofficially. According to declarations from 2013 the capacity should have gone down to 80,000, but is estimated to be even lower, at 68,000.
The decrease is mostly due to individual seating being installed across the vast stands. Utsav Parekh, co-owner of Kolkata's ISL franchise Atletico de Kolkata (subsidiary of Atletico de Madrid), explained, "We want to give the fans an international experience. Bucket seats have been installed and the spectators won't be cramped for space.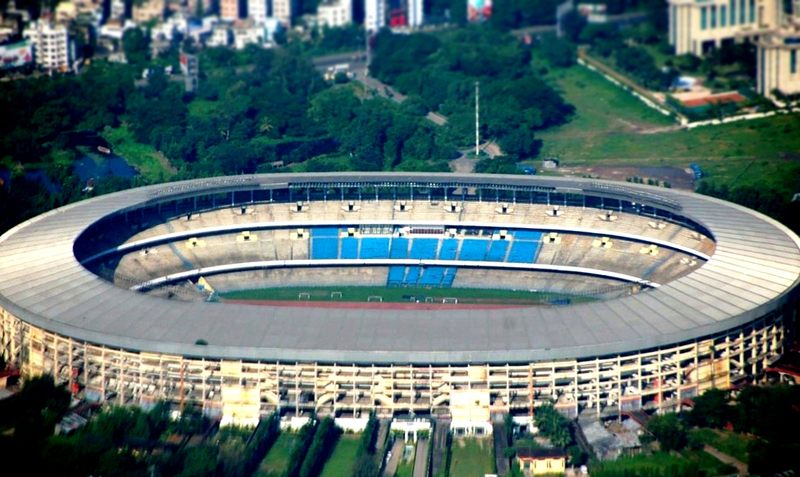 "It was a deliberate move to give enough elbow room to the spectators and also facilitate smooth passage during the breaks. That is why we have decided to lower the stadium capacity. We have refurbished 20 washrooms at the stadium and around 110 food and beverages stalls would be ready for the spectators," he added, at a press conference.
Yuba Bharati Krirangan was infamous in the past for its extremely poor facilities. This image is expected to begin improving from now on.
Ahead of yesterday's season opener Parekh assured works also covered the hospitality areas with 24 skyboxes. Players are also using renovated dressing rooms with modern amenities.