Germany: New stadium for SC Freiburg for €70 million?
source: Kicker.de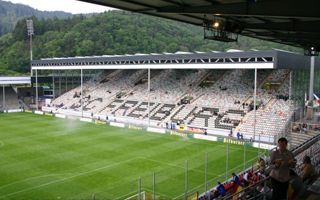 According to latest estimates, building a new 35,000-capacity stadium in Freiburg shouldn't cost more than €70 million. Over half of this budget will be repaid by the Bundesliga side SC Freiburg.
Latest announcement, released by the city hall on Tuesday, gives a figure of €70 million ($88 million) for the planned SC Freiburg new stadium. Its capacity should increase significantly compared to the current stadium, the Schwarzwald-Stadion. Up to 10,000 more seats would be included, bringing the new stands to 35,000.
Most of the project will be financed by the municipality. This is why a local referendum is planned for Feb 1, 2015. Then the citizens will decide, whether they agree upon the city spending €15-20 million directly for the new stadium.
Further funding will come from long-term loans, estimated to reach €39 million. Paying them back will be the club's responsibility, but not entirely. Instead of regular lease, SC Freiburg is to cover €3.8 million annually. This figure, considerably high, would be reduced to €2.5 million if SCF are relegated from the Bundesliga.
Final part of the budget (€11m) would be covered by the Land of Baden-Württemberg. If all approvals are granted, construction might begin next year.