Florence: Viola's new stadium scheme to be evaluated
source: StadiumDB.com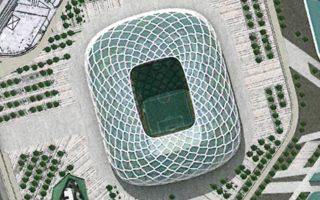 Representatives of various local and regional authorities gathered today in Florence to discuss the 40,000-seat new stadium for Fiorentina. Working groups will now evaluate the scheme.
Today representatives of nearly all possible authorities in Florence and the Tuscany region met in the city hall with one matter to discuss – the new Fiorentina stadium. Apart from local government figures there were also architects, planners, ethnographers, energy suppliers and interest groups regarded as most important for the project.
The aim is evaluating and assessing the feasibility of Fiorentina's scheme released during the summer. Along the plan northern outskirt of Mercafir should see a brand new 40,000-seat stadium and commercial-leisure complex worth a total of over €300 million. Should all go as planned, it may be ready in 2019.
Working groups were identified today to evaluate the project and another meeting is planned on Novermber 10.