England: Wembley spoiled the national games' taste?
source: FSF.org.uk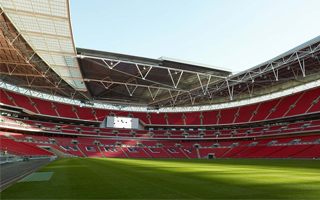 A letter from faithful fan of the national team is circulating in the web and causing a heated debate. Many agree with Steve Askew that games at (recently half-empty) Wembley are a doubtful pleasure.
The England Supporters Club will soon see its 100,000th member, but that doesn't mean people are flocking to watch the national side. Quite the opposite. At a recent San Marino game and in the pre-season friendlies parts of the stadium needed to be closed off, setting a negative attendance record.
Overall 55,990 people watching the San Marino game isn't a small crowd, but even Poland managed to draw well over 40,000 fans against the same opposition. Meanwhile England has long-standing traditions of national side support. In September's home fixture even the St. George's Cross choreography went terribly wrong with the simple shape barely recognizable in the stands.
Of course poor form displayed by the national side in recent years is to blame for falling popularity of the Wembley games, but according to Steve Askew, it's only partly about the team. The fan engaged in the England Supporters Travel Club for over a decade argues it's not easy to get to London for all fixtures. Tickets are expensive, membership is £65, not mentioning travel and hotel pricing for people from outside London.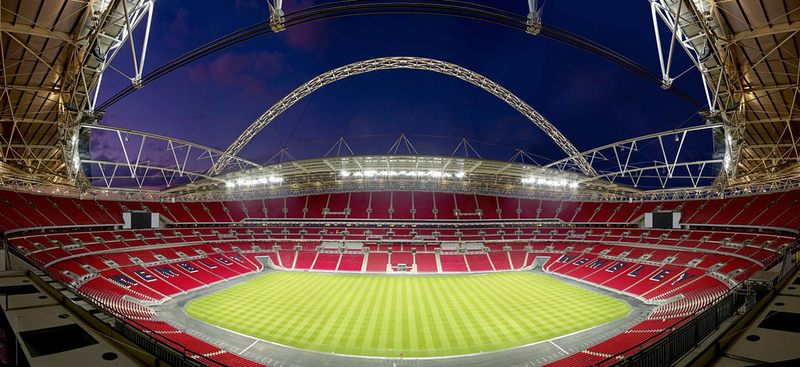 Photo: Forgemind Archimedia (cc: by)
Playing games only at Wembley limits the range and appeal of the national side. Fan engagement was up when England had to travel around the country during Wembley's construction, now it's down again.
"I understand the need to pay off the debts involved in building Wembley but surely a couple of games a year in the North isn't going to make that much difference? The benefits of engaging support for the national side must offset a slight loss in revenue for the FA?
"For a number of years I have tried to buck the trend and carry on attending games but it has reached the stage where I am feeling used due to the high cost of tickets and travel and the new loyalty cap system. It has been so disappointing to see our group of more than 20 fans from all parts if the country dwindle to just two of us", Askew writes.
The Football Supporters Federation assures it's been receiving numerous similar statements, which may suggest using only Wembley is disengaging parts of the fanbase in more distant areas. But the stadium is expected to be home to all internationals for the next 8-9 years, until it's paid off.
Still, a lot could be done to improve the experience of fans who need to travel from around England. It's been a long-echoed sentiment (confirmed by many journalists along fans) that the atmosphere at new Wembley is far from perfect.
"I used to have nothing but positive things to say about following England but now I'd be embarrassed to recommend a friend travel to Wembley to watch a game in the terrible sterile atmosphere that has become the norm. I actually get made fun of for going to home games and sitting among tourists and people who have no idea about football, but these are the people you seem keen on attracting."