Turkey: Empty stadiums, fans in court
source: StadiumDB.com; author: michał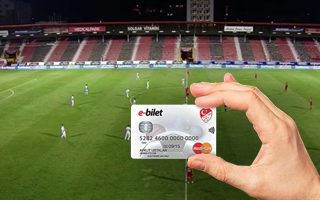 Beşiktaş drew only about 2,000 people to the country's largest stadium. Galatasaray witnessed a 9,000 turnout. Numbers sound worse in smaller clubs. Meanwhile fans challenge the new fan ID cards in court.
Current situation in the Super Lig looks like a bad joke: Akhisar BK lead the table, while most games are played in front of empty stands.
Since the season started in late August there have been only a handful of games with attendance of over 10,000, like the Trabzonspor-Fenerbahce classic or opening of the new Konya stadium. Last season the average crowd was over 14,000 per game.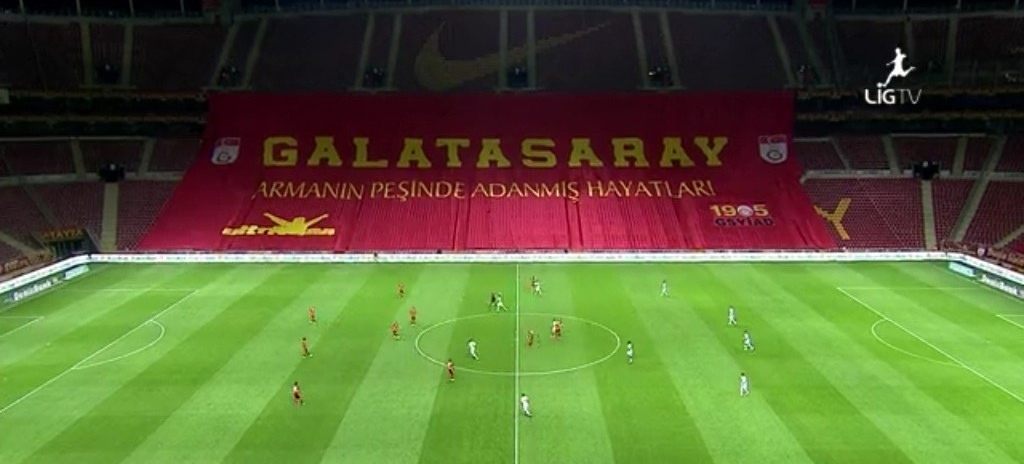 Galatasaray covered parts of their new stadium with a massive flag and had a crown of 9,000 on Friday, when they faced Sivasspor. During their last campaign most games had nearly 40,000 people. This means millions in loss not only for this club. Beşiktaş had barely around 2,000 people inside the national stadium on Saturday. This means 1 in 40 seats was filled. Official numbers aren't released any more, it's not anything to boast about.
All about Passolig
All of the above is happening because of the nationwide boycott of Passolig, the controversial fan ID card system. Imposed mandatorily for everyone entering stadia this year, the card caused what may be the biggest boycott in European football. Even Italian fans seemed to have gotten over 'tessera del tifoso' with smaller opposition.
What's so wrong with Passolig? Pretty much everything, if you ask the fans. First of all, the system introduced as a safety measure and matchday experience enhancement is primarily a commercial tool, very convenient way for one bank (Aktifbank) to gain hundreds of thousands of customers without giving them a choice.
Then there's the issue of identification. Improving surveillance over fans may sound worryingly, when you realize the Turkish authorities severely limited freedom of speech inside stadiums after the Gezi protests last year. And even more worryingly when they started calling football fanatics "terrorists". In fact, there are 35 Beşiktaş supporters threatened with life imprisonment (!) for their involvement in the demonstrations last year.
Who's keen on a Passolig card?
The Turkish Football Association TFF along with Aktifbank don't seem discouraged much by the protest. In fact, when you look at official numbers it's a great success. Despite protests, organizers claim they've issued hundreds of thousands of cards. Beşiktaş fans alone are allegedly in possession of 60,000 cards. But if so, why did only 2,000 actually bother to watch a game?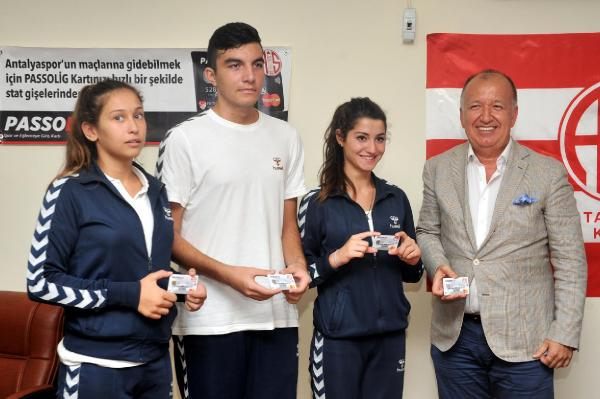 Supporters gathered around two major fan organizations, Taraftar Hakları Derneği and Taraf-Der, show how the numbers are being boosted without actual interest from fans.
The Passolig are distributed in bulk, like the recent case from Antalya. There, the regional education authorities decided to spend 200,000 lira (€70,000 / $88,000) of taxpayers' money to buy 2,000 Passolig cards for local high school students. Supposed to be an encouragement into taking up sports, the cards are to be distributed free of any charge among the youth…
The court challenge
But Taraf-Der asks, if the Antalya youth will be made aware, that they would give their personal data to a commercial bank for any use, when they accept a card? The organization filed an official lawsuit against the system to one of Ankara's Consumer Rights' Courts.
Already three hearings took place, the latest on September 25. Hundreds of fans from across Turkey came to show their determination in fighting what they claim to be unfair system. But the hearing only lasted 30 minutes and was then adjourned to November 18. The reason? TFF and Aktifbank lawyers questioned the legitimacy of Taraf-Der.
Fans call this a dirty play, but assure they won't back down on their boycott of the country's most popular sport. And the more TFF will defend their lucrative commercial deal with Aktifbank, the more money will be lost by the association's clubs playing in front of empty stands.