Stadium & design: Toyota Field with scorpion's tail
source: StadiumDB.com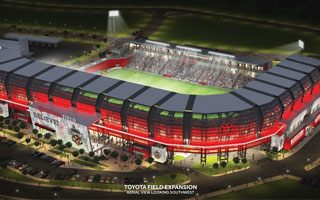 In 2013 the stadium was first opened as an intimate football-specific ground. When expanded, it will receive a real scorpion's tail, even ending with a stinger. Very fitting for the home of San Antonio Scorpions.
In 2010 the San Antonio Scorpions franchise was established to help finance operation of Morgan's Wonderland, local theme park designed specifically to cater for disabled visitors, no matter the disability. Soon after creating the football club, founder and philantropist Gordon Hartman promised a football-specific stadium.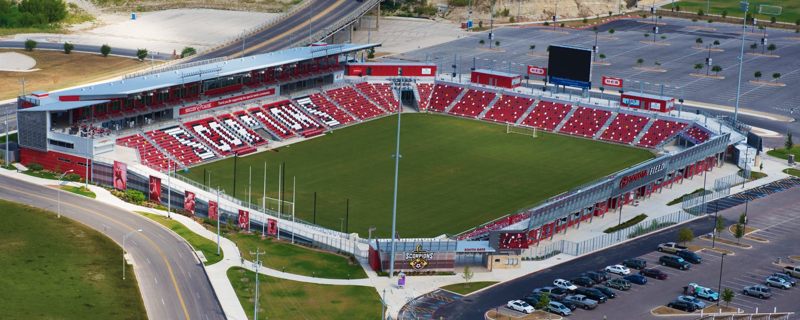 Photo: Pro Sports Developments
Design work was given to Pro Sport Developments, local architecture practice. Several challenges arose: first, the site is very constrained by existing road system. Second, the plot wasn't level, which meant the western main grandstand is partly sunken. Third, the development was phased and required full operation and consistent architecture at each level.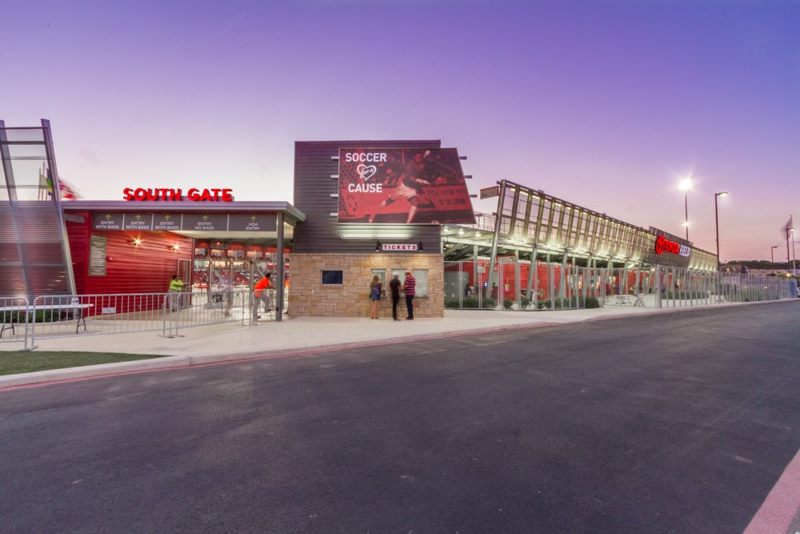 Photo: Pro Sports Developments
Construction on the first phase began in Feb 2012 and the stadium with 8,296 seats and 16 skyboxes was ready in April 2014. Modest in size, it was planned to be intimate with great sightlines and short distance between players and fans.
In the second phase it's expected to grow to roughly 12,000 and in the third – to over 18,000. New sections will be added as second tiers in the north, east and south-eastern corner. Together they will form a symbolic scorpion's tail, ending with a sharp spike in the south.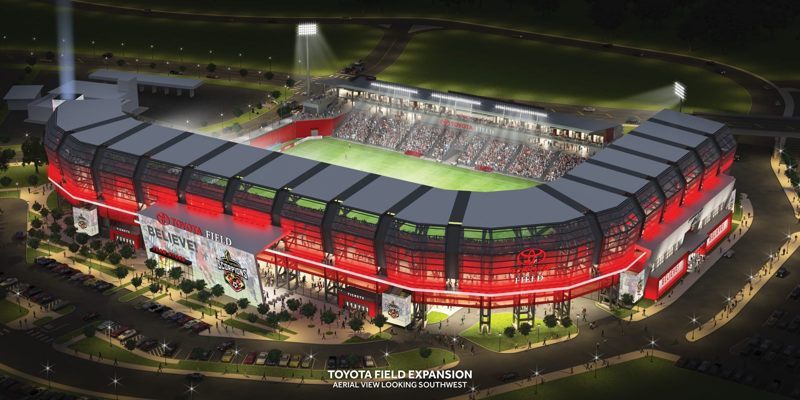 Rendering: SA Scorpions
Details of Toyota Field expansion (second and third phase) were revealed this Tuesday. Capacity is to grow by roughly 10,000 with 90% of the new seats located in a new upper tiers. The existing skyboxes will be joined by 18 new on the east side and one operating club level will be joined by three more club/corporate suites of 40-130 seats.
The complete investment is expected to cost $38-45 million, but any detailed time frame is dependent on the Scorpions' efforts to grab an MLS license.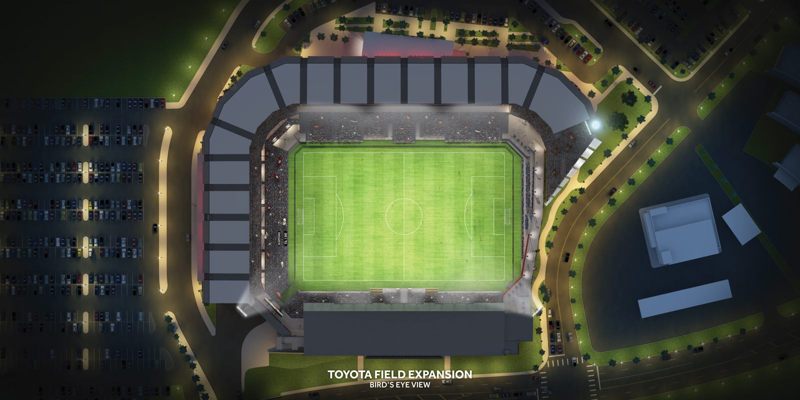 Rendering: SA Scorpions