Saint Petersburg: Zenit Arena's illumination to cost $12 million
source: dp.ru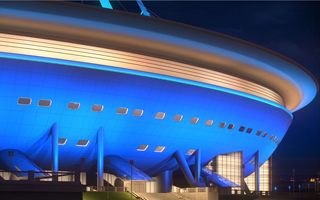 The largest new stadium to be built in Russia since 1980 will have impressive nighttime lighting. Its final shape is yet unknown, but the price shows its scale – nearly 450 million rubles.
Zenit Arena is looking more and more like the stadium we've been shown in recent renderings. As you may find in our latest construction updates, the external cladding is now being mounted onto the massive concrete skeleton.
That very cladding will be highlighted at night by hundreds of lamps, making the stadium in Krestovskiy Ostrov visible from miles away. Unless it's snowy, foggy or raining really bad. Well, anyway, the city expects the entire system to be worth RUB 448.2 million, which is roughly $12 million or €9.4 million.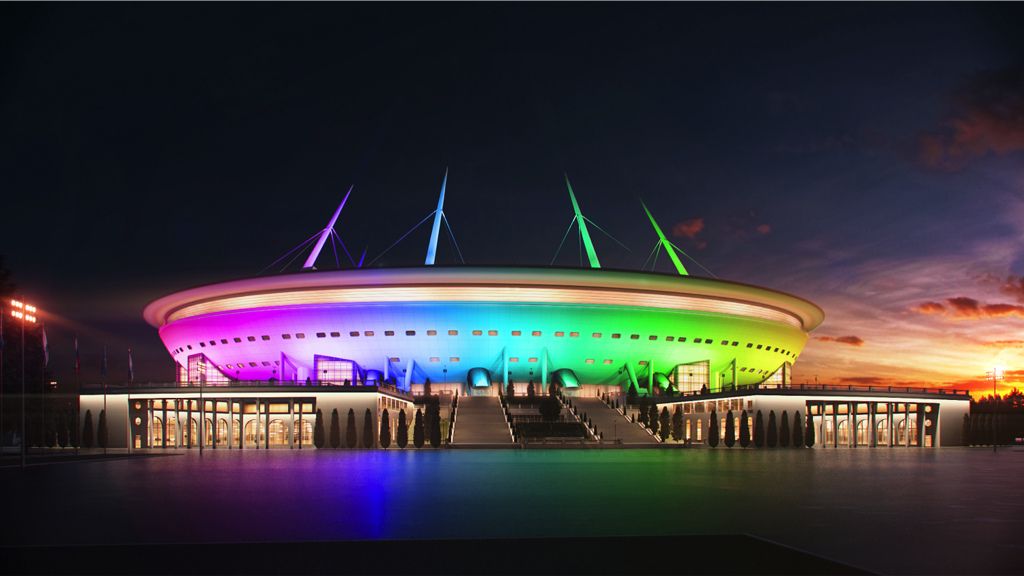 There will be three modes of operation. On event nights, the system should enable the entire stadium to show dynamic and colourful displays throughout the spaceship-alike façade. On regular evenings and in the night two other, much more economic modes will be used.
All companies willing to launch their bids are invited to do so until September 30. On October 3 the winner should be announced. However, most of the work will be carried out in 2015, as construction isn't advanced enough yet to install and test the illumination.