New stadiums: The more average Brazilian grounds…
source: StadiumDB.com; author: michał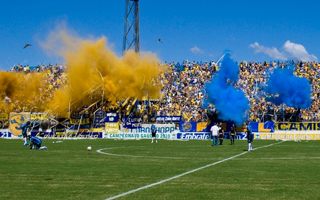 After excitement of the World Cup let's take a look at three of the smaller and less impressive stadiums in Brazil. But the "less impressive" part works only when they're empty. Because full these are stunning!
The land along representative Bento Gonçalves Avenue in strict centre of Pelotas were initially used by local side Internacional, who merged with another club to form EC Pelotas in 1908. From that day the new team has played home games here, first at a newly-set-up wooden stand with 800 capacity.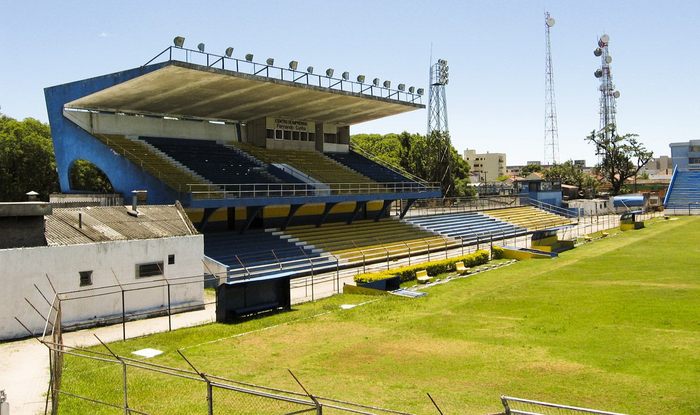 As the stadium is located where two major arteries meet and form the shape of a wolf's mouth from bird's view, it earned the nickname (later official name) Boca do Lobo. It also made an early career as one of Brazil's best stadium's back in 1917, when completely new stands were built. In 1948 it was also one of the first to boast floodlights.

Owned by EC Pelotas since 1944, the stadium began its second complete revamp in 1962, receiving new player and administration infrastructure. New floodlights came in 1977 and brand new south end with two floors of retail joined in 1988. Last one to be added was the 5,000-capacity north end in 2002.
Interestingly, none of Boca do Lobo's stands spans over the entire length or width of the field. The stadium, though already occupying a tight spot, shares land with over 20 commercial entities, including two gas stations and restaurants in every corner.
Built in 1941, this stadium is the largest centrally located sports arena in the metropolis of Fortaleza. It's located in the old part of the city, surrounded dominantly by low-density housing.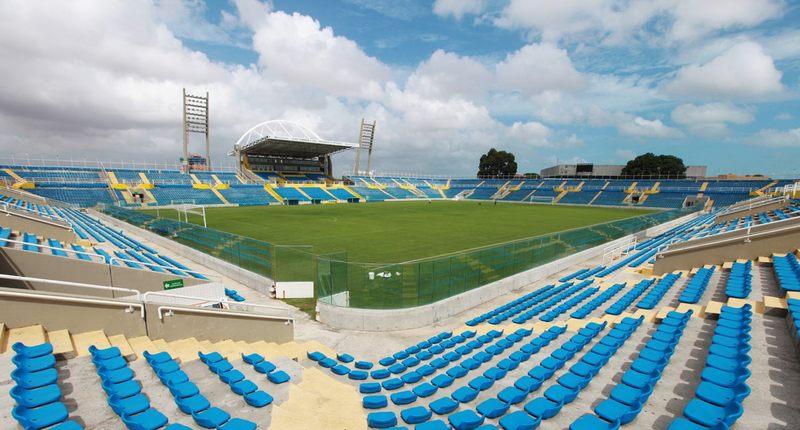 Though it lost its not a showcase in terms of quality or size, especially with the redeveloped Castelao, this stadium is still a favourite for many fans with its compact size and stands just behind the pitch. It still houses three famous local derbies, being the home of three teams regularly and several more on less frequent occasions.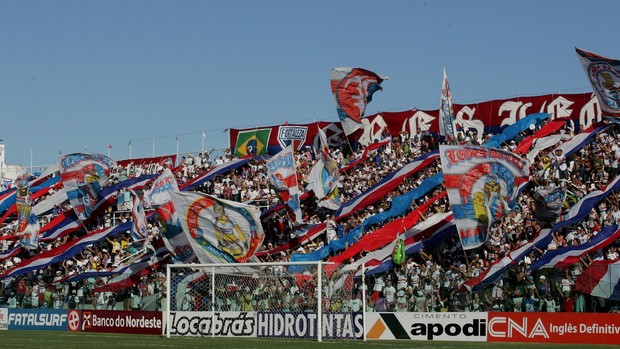 In 2008-2011 it underwent significant redevelopment. With refreshed stands and new seats (capacity decreased to 20,000) it offers more comfort than before. Especially with tall fence replaced by glass, which allows viewers to enjoy games even in lower rows. The project was worth a total of BRL 48 million and allowed "PV" to become a training venue for the 2013 Confederations Cup and 2014 World Cup.
For the small club Democrata FC relocating from a 2,000-capacity home ground into an 18,000-strong new home was a major challenge. Not only logistically, but financially – the club financed works by itself. One aspect that wasn't problematic was land ownership, because the entire plot was donated by Joaqim Nogueira, later given the honor of becoming the stadium's patron.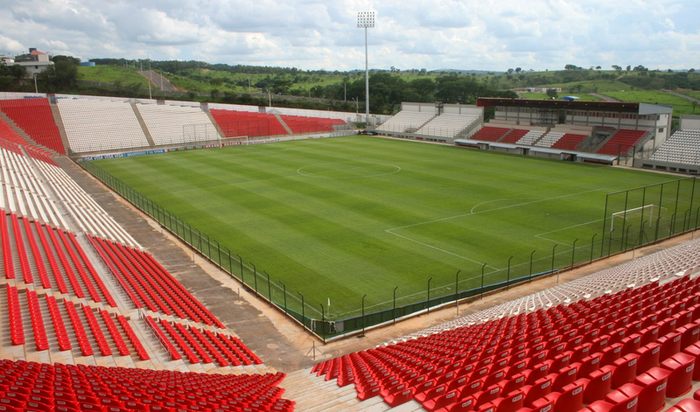 To cut down on cost the stadium was created by drilling into a hill in southern Sete Lagoas. This allowed three large terraces to be created on land slopes. Only a very small main grandstand was created with concrete in the west. This also enabled opening within just a year from groundbreaking. The hosts beat the renowned Atletico Mineiro 3:0 in their first fixture.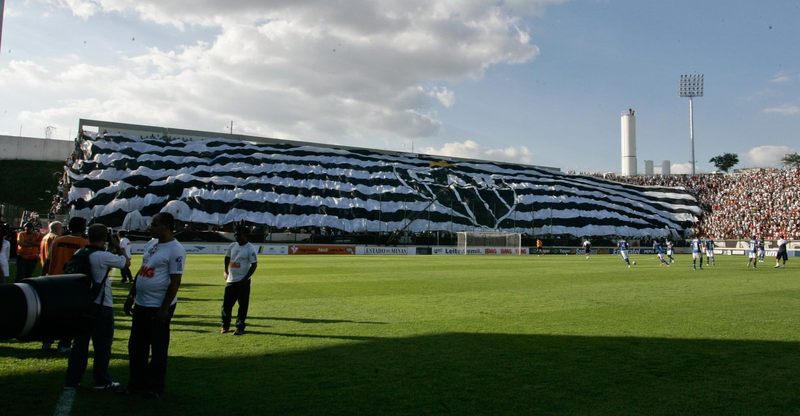 Thanks to the stadium being listed as a potential training venue for the 2014 World Cup, it received a major upgrade in 2009-2010. Floodlights, seats, entry gates and two new seated sections in the west were built, this time at the expense of public authorities, who spent some BRL 16 million.
In 2012 a contractor filed for the stadium to be auctioned as Democrata reportedly haven't paid for some construction services. Local court agreed, but the price of BRL 19 million returned no offers. After reduction of the price to under 10 million the auction was halted by other authorities.
The stadium formally still is owned by Democrata, but over its first few years several other clubs played their home games here. Most notably the stadium was used by more popular teams from Belo Horizonte as World Cup preparations forced them to leave their home grounds temporarily.