New design: Diósgyőri Stadion
source: StadiumDB.com; author: michał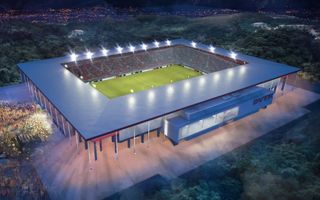 Hardly any country can show stadiums built so cheap and fast. Hungary's governmental sports infrastructure program is speeding up with a new 15,000-seater.
Thursday saw presentation of the new stadium in the west of Miskolc. It's to be constructed on the site of current DVTK Stadion, built back in 1939. Demolition is planned after the final of 2014/15 league season. Building brand new stands with simple prefab structures is expected to last just one year, allowing Diosgyori VTK to move in ahead of their 2016/17 campaign.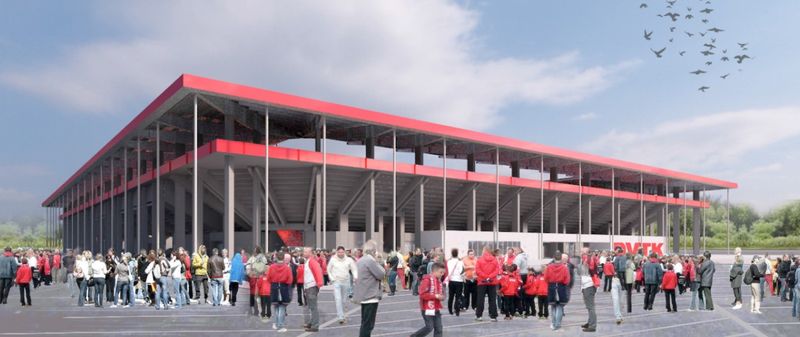 Throughout the construction period DVTK will use another local stadium. To meet top league criteria, that stadium will be equipped with floodlights moved from the DVTK Stadion. Around 5,000 seats are planned, too.
As for the new arena, single-tiered stands will accommodate 15,000 people under cover, meeting UEFA's requirements for Category IV venues. Spectator infrastructure will be limited on three sides (sanitary and catering facilities), but the western main grandstand will provide room for club offices, player/delegate/media facilities and a club museum and superstore.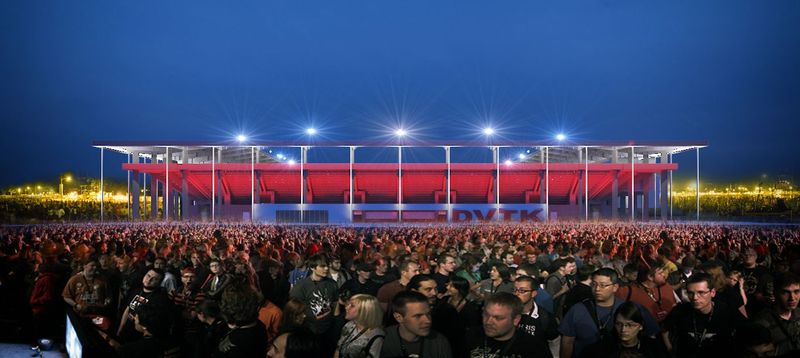 Minor changes are still expected in the design, but the overall form will remain the same. Final documentation should be ready in under a month, around mid-October.
The project is worth HUF 4.5 billion ($18.5m / €14.5m). Along further plans the historical Diosgyor district is to receive a football academy near the stadium, worth HUF 2 billion (€6.5m / $8.3m).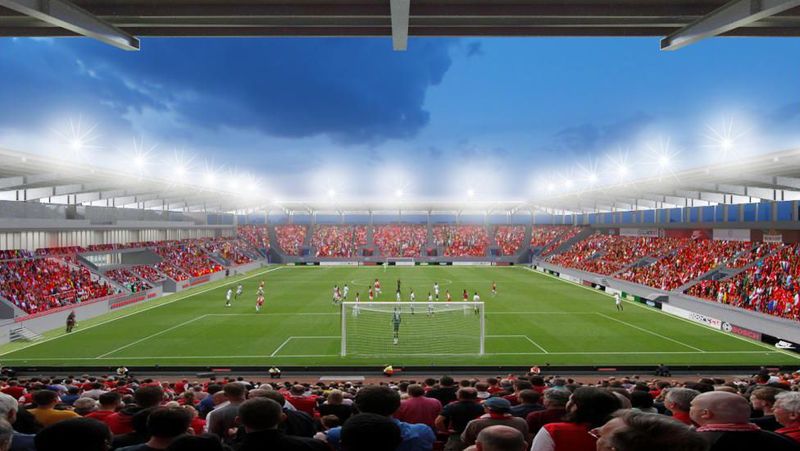 The new 15,000-seater in Miskolc is one more approved project in the nationwide stadium redevelopment program. Just like two arenas opened in 2014 (in Budapest and Debrecen), its budget and time frame are very impressive, making this modest stadium sound like great value for money.