Milan: Rossoneri changing their future home site?
source: Tuttosport.it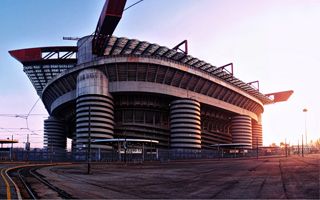 The Italian "Tuttosport" newspaper informed that AC Milan are reconsidering the site for their new stadium. Instead of Expo 2015 site, they would go south-west.
It's been clear for many months that AC Milan are investigating possibilities of building a new stadium. Reportedly the club hopes to establish a building inspired by Allianz Arena or Emirates Stadium, but the project has been prompted by the success of Juventus, who were the first to build their own ground.
Along last year's announcements the preferred location lies within the Expo 2015 site, which would be up for grabs after the exposition ends. The club confirmed its will to buy it this spring, indicating it would require 120,000sqm for the development. However, there was nearly nothing new released for half a year.
Now Tuttosport suggests CEO Barbara Berlusconi switched the scope to Baggio, a suburb of Milan, roughly 6km south-west of San Siro. Whether it's a viable option or attempt to gain leverage in land negotiations in the Expo site is still unclear.