London: QPR launch consultation on stadium, but where would they build?
source: kilburntimes.co.uk / theconstructionindex.co.uk; author: michał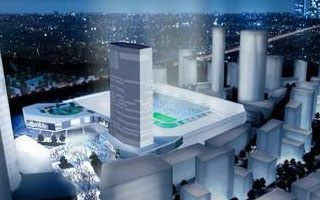 Queens Park Rangers officially began public consultation, a process that will go on for months ahead of detailed stadium plans. Yet the club seems to be unlikely to get hold of land they want to build on.
The Premier League side from west London has launched open consultations on their masterplan for the Old Oak Common regeneration. A new stadium for 40,000 fans is to be built just a few blocks from Loftus Road.
The plan by Vincent Tan will be presented to citizens and local businesses in various ways. Some 50,000 newsletters will be sent and all feedback is welcome via the project's official website. The plan envisages a major transport hub, 24,000 new apartments, a business centre and secondary functions.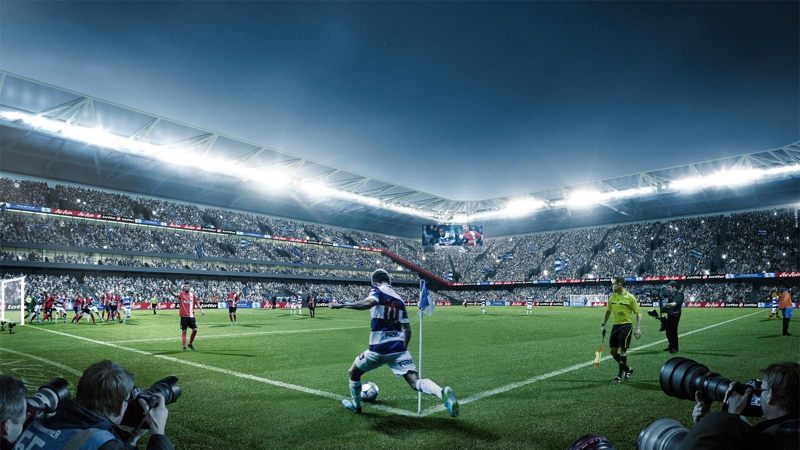 The stadium itself is still much of a mystery. Only one rendering was released (above), of the interior, and Populous were indicated to be the designing team. The scheme still foresees delivery time for it in 2018, though.
"Not in a million Sundays"
One major obstacle the club need to face is teaming up with Cargiant, the car supermarket located in Old Oak. Ideally Cargiant would relocate and QPR move in, but talks between the two parties reached a deadlock in May.
Managing director of Cargiant Tony Mendes said: "To be offered the kind of money QPR put forward is a non-starter. […] We have had better offers from other people – substantially better offers, hundreds of millions of pounds better, who are ultimately who they will have to compete with.
Mendes went on to remind that QPR had a poor start after having scared their 700 employees just before Christmas last year with relocation they had known nothing about. And while the Old Oak is QPR's only chance to remain a local club, Mendes assured emotional appeals by QPR fans won't break him. "We are a friend of the club and we don't want to get into tit for tat but this is a business deal which needs to be done round a table.
According to Mendes the company may easily stay a further decade at Old Oak and also have commercial partners to propose their vision of the entire regeneration masterplan.