Africa: Rwanda's dream stadium must wait
source: AllAfrica.com / Hope-Mag.com; author: michał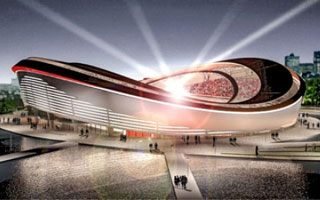 It would have been a gem of the 2016 Africa Nations Championships. But a brand new 40,000-seater was put on hold as delivery in time for the tournament proved impossible.
Gahanga is a town in the southern suburbs of Kigali, Rwanda's capital. This is where groundbreaking for the most impressive stadium in East Africa was to take place in April.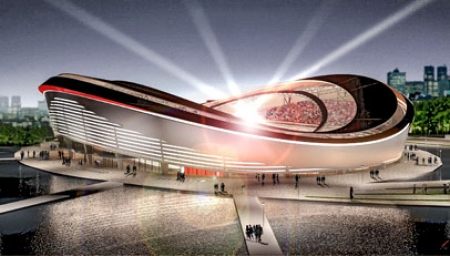 With a capacity of 40,000 fully covered seats it would have been the country's biggest stadium, while the eye-catching architecture would have made it a real gem during the 2016 Africa Nations Championships held in Rwanda. The excitement could be seen as the Turkish contractor Babil Construction presented its very first rendering several months back.
However, the Ministry of Sports and Culture has just put it on hold indefinitely. While in many cases funding is the reason, here the $150 million was declared secured. Instead, the stadium suffered from delays caused by design flaws.
As a result, it now proved impossible to deliver the Gahanga Stadium in time for the tournament. Should workers have broken ground in April, they'd deliver the stadium in November 2015. But groundbreaking didn't take place to date, which means the arena would have missed the 2016 CHAN.
While the stadium remains part of the ministry's long term strategy, the focus has now been shifted to the four stadiums planned to hold the events in 2016, primarily the Amahoro National Stadium. Three other tournament venues are Kigali Regional Stadium, Huye and Rubavu.