Vienna: Rapid filed planning application for Allianz Stadion
source: SKRapid.at; author: michał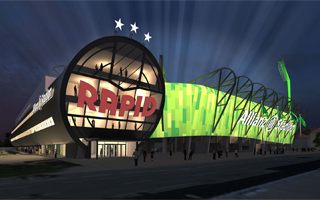 Planning papers were submitted in the city hall today. Rapid hopes to get fast approval and begin works before the end of summer. Also, the stadium's address may be changed.
Rapid officials filed their planning application today, a necessary step to break ground on Allianz Stadion. The new stadium's draft has already gained initial approval and financial contribution from the city hall, so the final permission should be a technicality. Rapid hope to begin works before the end of summer, in September.
The new 28,000-capacity stadium will replace current Gerhard-Hanappi-Stadion, though the blueprint will change. Stands and the field will be rotated by 90 degrees to get a more standard layout with main grandstand in the west.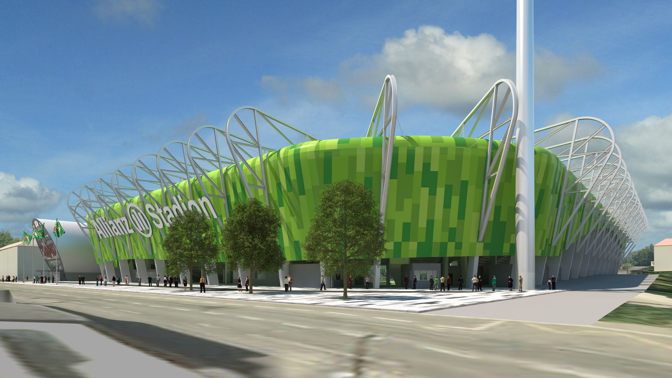 Rapid also suggested changing the stadium's address to Gerhard-Hanappi-Platz 1. This would allow commemorating the man who made the current stadium dream a reality. Address change would only concern the stadium itself, not its neighbours.
The proposal comes as an attempt to address fan criticism. Many supporters were displeased with "one more Allianz stadium" instead of honouring the club's biggest legend. Some even announced they would boycott games from 2016, when the new ground opens.
The project worth €53 million will be carried out by Strabag. Together with the lucrative Allianz naming rights deal, the stadium's vast corporate zone (2,500 seats) is expected to strengthen Rapid's international status and allow domination over domestic rivals.