Turkey: Chaos and empty stands, low crowds nationwide
source: StadiumDB.com / FSE / MedyaTrabzon.com / tgrthaber.com.tr; author: michał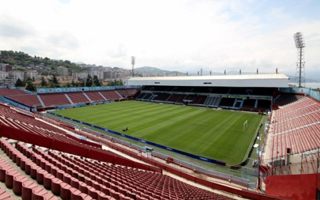 While Turkey is getting more new stadiums than any European country, number of fans inside those already built may raise concerns. Introduction of the new fan card system brings chaos and protests, very visible on Thursday in Trabzon.
Though the Passolig fan card system has been in operation for a few months already, it's still extremely poorly regarded by many supporters.
The Europa League play-off between Trabzonspor and Rostov was a great example, seeing a nearly empty stadium instead of almost regular sell-outs in Bordo-Mavi's European games. According to the most optimistic estimate we came across in local press, there were up to 8,000 people inside Hüseyin Avni Aker Stadyumu, not even a fourth of its capacity.
It wasn't the arguable class of Rostov to blame, but the introduction and operation of Passolig. While the system wasn't obligatory last season, in the beginning campaign of Super Lig it's mandatory for any spectator wanting to get inside. Meanwhile, until Tuesday Trabzonspor has issued only over 9,000 fan cards. By Thursday the number was over 12,000, but the immense demand in last days caused the system to crash time and again.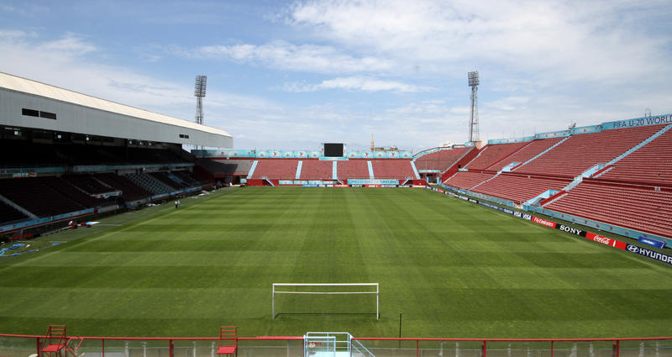 This way hours before the game stadium ticket boxes were drowning in a sea of fans. They weren't queuing, it was a thick crowd on the verge of riots. Not being able to serve them, the club even went as far (according to eyewitnesses quoted by Football Supporters Europe) as opening the gates for all when ball was already in play. Many were still reported to leave, outraged by the situation.
Passolig isn't only a problem in terms of logistics. More traditional fans of many Turkish teams openly boycott going to games because of the new measure. As a result none of the clubs sold more than 50,000 cards so far. Only two of the big three from Istanbul (Besiktas and Galatasaray) are close to that number, but the third club nationwide, Konyaspor, is at under 13,000.