Switzerland: Fans paid for free tickets in protest
source: tageswoche.ch / lenouvelliste.ch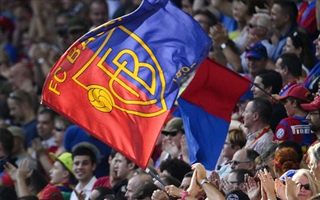 President of FC Sion decided to greet all away fan groups as guests at this stadium. He offered FC Basel supporters free tickets and food, but fans turned down the offer and paid $11,000 anyway.
According to FC Sion's new policy fans of all away teams are to be greeted as guests at Stade Tourbillion. This way club president Christian Constantin wants to avoid incidents and create positive relations with fans. FC Basel supporters were thus welcomed with local specialty (cheese, bread, wine) and free tickets on Sunday.
However, the fans known for vibrant atmosphere rejected this gesture. Instead they collected money among themselves, approximately 10 francs each, gathering a total of some CHF 10,000 ($11,000 / €8,250) and donating it to the club for a good cause. And so it was further donated by FC Sion to Saint Bernardin's Hospice, one in dire need of funding.
Why did the fans reject the kind offer? It was a protest against actual treatment of fans. In previous seasons and also on Sunday supporters of FC Basel were treated very rigorously at the turnstiles. Sion's games with Basel were known for tense atmosphere between away fans and the staff. According to fans, not much has change. Actually, nothing. A banner reading "Free tickets – but no changes at the gates". They thus decided to show that it's not the money that matters most.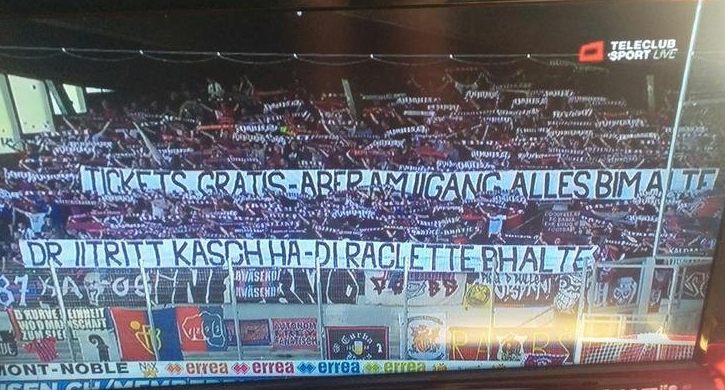 Despite what some read as a failure of this attempt at friendly welcoming, Christian Constantin remains confident this is the way to go. "Failure? Are you kidding? If fans behave like this at all games and then donate 10,000 for charity, it's more than a success!", he said to "Nouvelliste".