Scotland: Details of Aberdeen new stadium soon?
source: BBC.co.uk / Scotsman.com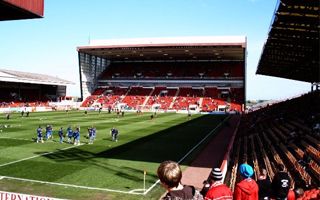 Aberdeen chairman Stewart Milne hopes to announce details of a new training facility in the next few months. His hope is to leave Pittodrie by 2017.
Aberdeen had a very optimistic finish of their 2013/14 campaign, finishing third in Scottish Premier League and grabbing the League Cup first time since 1995. With Hibernian and Hearts both in the second league, Aberdeen are now expected to be this season's vice-champions after Celtic.
Still, the club is battling debt and work is ongoing to secure the future. "We're like most other clubs - we've carried forward substantial debt over the years. We aim to be dealing with that debt in the coming months, and hopefully over the coming years we'll start to see a bit of real strength start to come back into the game in Scotland", says Stewart Milne, chairman of the Dons.
That future will depend on new training facilities and stadium. Work on the first scheme takes priority, but Milne assures details on both plans should be revealed soon. "We are back round the table with Aberdeen city council again looking at how we can tie up the land and then move forward from there.
"Our current thinking is we want to aim for having the new stadium ready to play in probably season 2017/18."