New York: Hadid sued journalist who blamed her for deaths at stadium site
source: courthousenews.com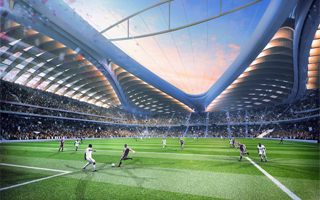 Zaha Hadid filed a lawsuit against New York Review of Books, as one of the authors found her co-responsible for the death of 1,000 workers at Al Wakrah Stadium. This cannot be true, because the stadium isn't under construction yet.
In June the New York Review of Books published one review too much for Zaha Hadid. The article about "Why We Build: Desire and Power in Architecture" was almost entirely devoted to the Iraqi architect despite the book giving her 20 out of 370 pages.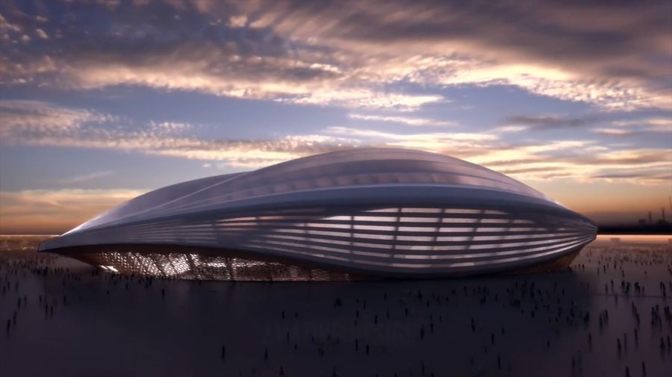 Apart from pointing out her "difficult personality", author Martin Filler put part of the blame for worker deaths on Hadid. In the review entitled "The Insolence of Architecture" filler writes:
"In it he quotes the Iraqi-born, London-based architect Zaha Hadid, who designed the Al Wakrah Stadium in Qatar, now being built for the 2022 World Cup. She has unashamedly disavowed any responsibility, let alone concern, for the estimated one thousand laborers who have perished while constructing her project thus far. 'I have nothing to do with the workers,' Hadid has claimed. 'It is not my duty as an architect to look at it'."
Hadid's words are true – she did deny responsibility for working conditions in Qatar, because she only designs buildings, doesn't carry out the works.
But the number of 1,000 deaths at Al Wakrah Stadium cannot be true, because the stadiums isn't even under construction yet. Preparatory works on site have begun, but regular construction that might cause real concerns over worker safety is yet to start. This is why Hadid and her lawyers decided to sue the NY Review of Books for defamation.