New design: This vision boosted Kazakhstan's football dreams
source: StadiumDB.com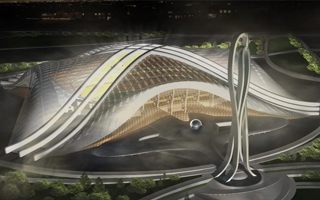 Karaganda is a rapidly growing city. New stadium is bound to get built, so no wonder this impressive concept enjoyed great interest last year. But it was never approved officially…
With population growth at nearly 7% every year, Karaganda is developing at great pace. Meanwhile the local central stadium was built in 1958. It's been behind UEFA requirements for years and needs a drastic change.
The presented new stadium for growing Shakhter Karagandy would stand in the new heart of sport in the city, almost at the very heart geographically. Due to harsh climate it'd have complete dome over the stands and pitch, forcing installation of synthetic grass.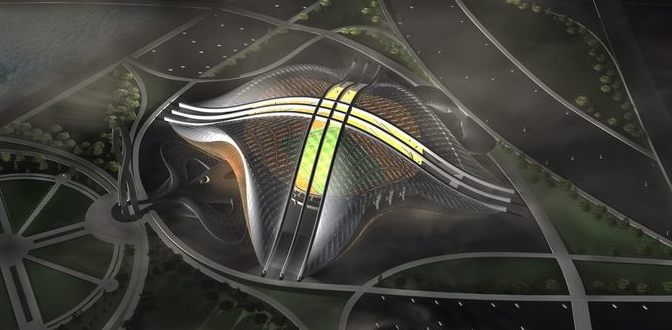 In terms of design the stadium would loosely take from traditional yurts, tents used by nomadic people in the region. Under the impressive dome stands of up to 50,000 people were planned. While this variant was visualized, author assured other configurations with a minimum of 30,000 might be viable for the stadium.
While it enjoyed huge interest in media across Kazakhstan, Russia and beyond in 2013, this impressive project was always a dream not to come true. The concept was drawn by architect Simon Bolotnik as an entry to the Archikonkurs 2012 competition, it never was official.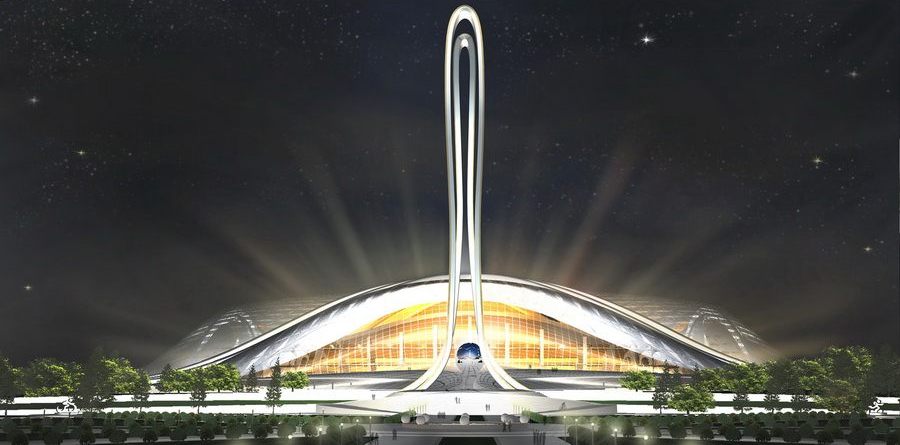 However, the release coincided with Shakhter winning domestic championship. The team had to play Champions League qualifiers in Astana, prompting a decision to build a new stadium in the city. This way Bolotnik's work became a point of reference for the debate on a project that is due to begin in 2015.
Reality proved less spectacular, because recent information from July 2014 suggest the new stadium in Karaganda will indeed be built, but for 12,000-15,000 people. If you're disappointed, don't – another one will be built next to it, completely domed, for cold winter games.