England: New stadium for Gillingham to seat 24,000 fans?
source: kentonline.co.uk; author: michał
Though the plans are two years old already, it wasn't until now that Gills revealed the planned capacity of their desired new stadium. Making it reality would give Gillingham one of the largest League One stadiums.
It's been no secret for some time, that Gillingham FC cannot stay at Priestfield if they want to grow further. One simple reason is that Priestfield is so severely restricted that it cannot grow any further. With capacity of under 12,000 people, the stadium is well enough for now (average crowds of over 6,200), but not if the club want to win promotion and stay in the Championship.
Already in 2012 a new plot at Mill Hill (just 1km east, or 0.6 mile away from Priestfield) was selected as preferred location, but it has suffered from a few setbacks over that time.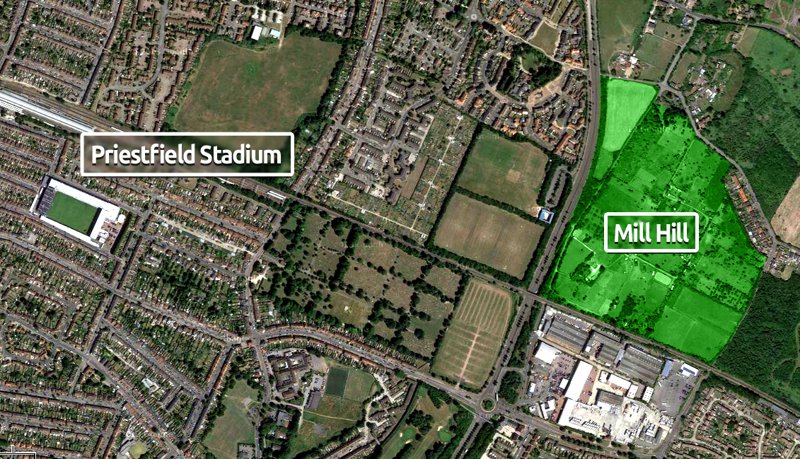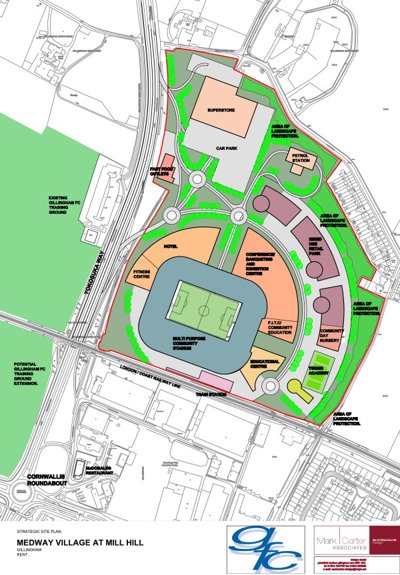 Still, Gillingham push forward and have now submitted blueprints to Medway Council and applied for permission to carry out a scoping assessment of the site, ahead of a more detailed assessment of the scheme's environmental impact.
The blueprints show layout of the proposed complex, including a large supermarket and some 300 homes. While combining the development with non-sporting uses was clear all along, the revealed capacity of 24,000 seats may come as a surprise, meaning a 100% increase in capacity once the club relocates.
Despite no specific time frame being released at this early stage, Gillingham already assure all elements of the complex would most likely be built in one phase, not as separate developments.