Barcelona: Olympic complex to become a sporting theme park
source: TheGuardian.com; author: michał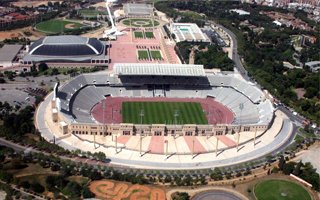 The vast sports center at Barcelona's Montjuic will soon be transformed into Open Camp, the world's first sporting theme park. For a fee tourists will be able to run alongside Usain Bolt…
Since Espanyol moved out from Estadi Olímpic Lluís Companys in 2009, the centrally-located stadium and its surrounding remain underused. Open Camp, the world's first sporting theme park, is hoped to change things around. Its creators use the term 'sportainment' to describe what activities will be offered.
For €45 tourists will be able to use all 56 attractions, including playing football at the main pitch of the stadium. Lower ticket price of €28 doesn't include several rides. And while the park sounds like an idea for visitors in good physical shape, investors assure it's going to be fun even for people who don't exercise regularly.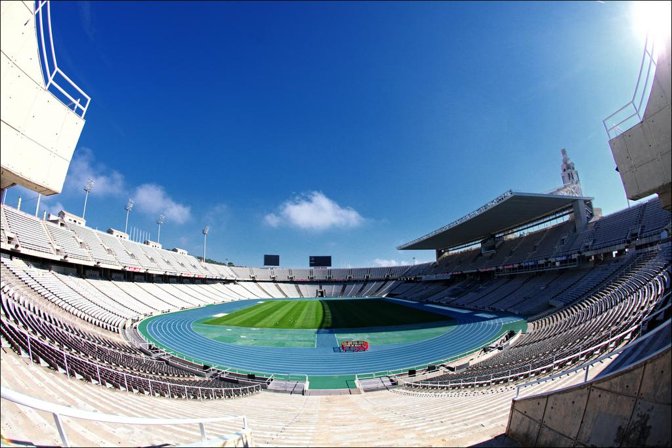 Fot: Ekaterina Lokteva
Most of the attractions will use new technologies to simulate disciplines not always possible to practice in regular life, like ski jumping. Strong blowers will create airflow and allow tourists to feel like Adam Małysz or Tomas Morgenstern. Supposedly there will also be a chance to run along Usain Bolt, though obviously it'll only be a video of him.
The project is expected to cost €20 million ($27m) and will be covered by a consortium of 23 companies. They secured a tenancy deal with the city, becoming hosts for 5 years at a price of €30 million ($40m). The park will employ 240 people and should return a €53 million ($70m) to the city.
Redeveloping the sport complex will end in time for the 2015 season and will include only minor interference into the monumental existing structures. For the project to operate on a profit, some 7,000 visitors per day should pay a visit. And if that goal is reached, long-term legacy of the 1992 Olympics may be secured in the end.