Algeria: Tragic incident, player killed with projectile
source: AFP / Reuters / France24.com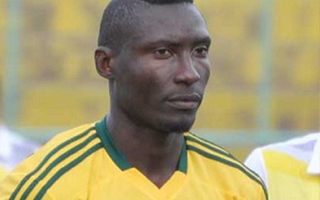 Cameroonian Albert Ebossé was declared dead upon arrival at hospital. He was hit by a missile as his team lost 1:2. This tragedy also has a significant political context.
As the Saturday's game between JS Kabylie and USM Alger ended with the away side's win, home supporters were reportedly expressing their anger at players by chanting and throwing objects in their direction.
One of the players, 24-year-old Albert Ebossé, was hit in the head with one of the object, possibly a rock. The injury proved too severe to save him despite efforts by paramedics. The Cameroonian international was declared dead upon arrival at hospital. Ironically, it was him who scored the only goal for JSK in the 1:2 defeat. Last season he was the top scorer of Algerian premier league.
Interior Ministry and local government announced investigation into the case as international media again notice Algeria for the violence in football. This latest tragedy comes after a police officer was killed in 2012, while dozens of people ended up injured over the last season.
Algeria may also suffer a major blow to their African Cup of Nations bid. Hours before the tragedy Libya withdrew from hosting the 2017 tournament, while Algeria were expected to step in, having earlier declared will to hold the event in 2019 or 2021, in the soonest available time.
Issa Hayatou, the president of the African Football Confederation, reacted strongly Saturday by calling for members to take action fan violence.
"African football cannot be the breeding ground for hooliganism whatsoever," he said. "Violence has no place in African football in particular and sports in general."