New design: Stadion Kantrida
source: StadiumDB.com; author: michał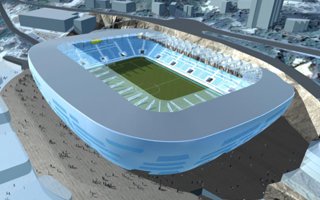 Creator of the new Juventus Stadium was invited to Croatia and has faced perhaps even more challenging project. Partly sculpted into the rocky cliff, the new arena is expected to reach UEFA's highest standards.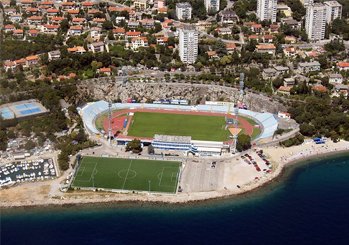 Some of you may remember last year's concept of the new Kantrida in Croatian Rijeka. Well, now we may all forget about it, because it won't get built. And with few regrets, probably, because that vision completely abrogated what's the current stadium's biggest asset – the unique view of both the Adriatic Sea (south) and the cliff (north) upon which Kantrida has been built.
The new stadium is expected to come from joint forces of GAUARENA and local firm ZDL Arhitekti. The first company represents renowned Italian architect Gino Zavanelli, who designed the likes of Juventus Stadium and previous concept for AS Roma. His latest work is expected to become a landmark of Rijeka.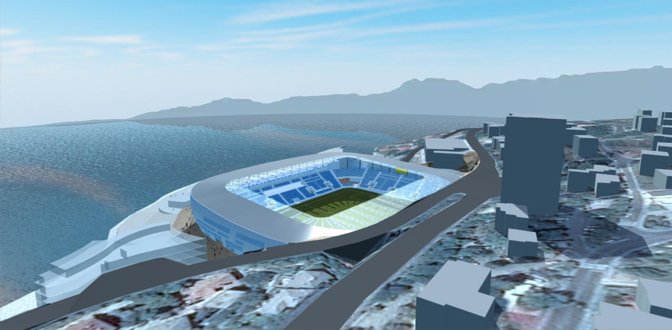 Image: StadionKantrida.hr
And by the looks of early renderings one thing is clear – the amazing northern cliff will be incorporated into the stadium design, becoming one of the stadium's internal walls. Remaining stands will have a more artificial and possibly futuristic layout, created by opaque cladding with geometric perforations.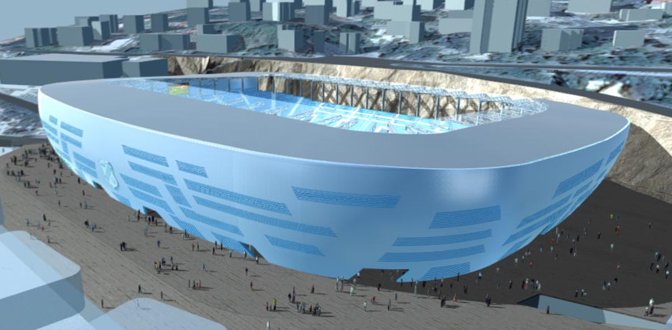 Image: StadionKantrida.hr
Inside the single tier of stands will accommodate 14,000 people and is expected to reach UEFA's highest rank, Category 4. As it is today, the main stand will be kept in the south, including 3,000 corporate seats. Also along today's layout the western end will be dedicated to 4,000 most vocal supporters.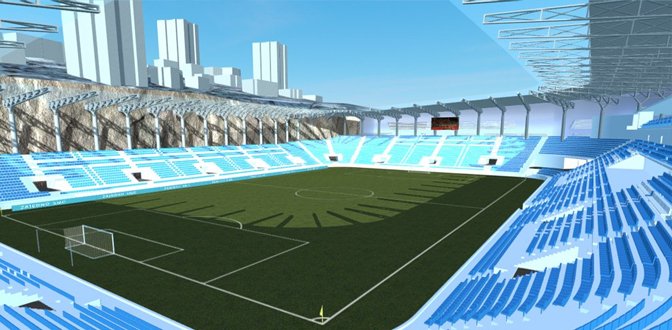 Image: StadionKantrida.hr
It seems that after many years of waiting Rijeka and local HNK may finally get a stadium the club has been hoping for. A special company, Stadion Kantrida Ltd, has been set up to run the project from design to construction deadlines, currently estimated to be 2016.