Liverpool: Carillion named preferred bidder for Anfield
source: ibtimes.co.uk; author: michał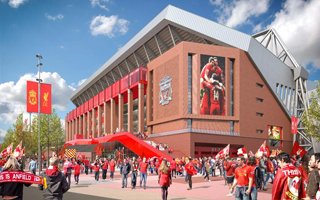 Expansion of one of the world's most famous stadiums has just moved one more step forward. The club selected Carillion as preferred bidder for the £75 million revamp.
Anfield main stand's 8,500-seat expansion will be carried out by Carillion. The British company was named preferred bidder by Liverpool FC. The project is estimated to cost £75 million (€95m / $130m).
Once the work gets started, Carillion will have 20 months to carry out the works across west side of Anfield. Groundbreaking date isn't set yet, though, making a specific delivery date difficult to predict. This depends on when the city council will grant planning permission for the move. Liverpool submitted the application nearly a month ago, so decision is expected within weeks.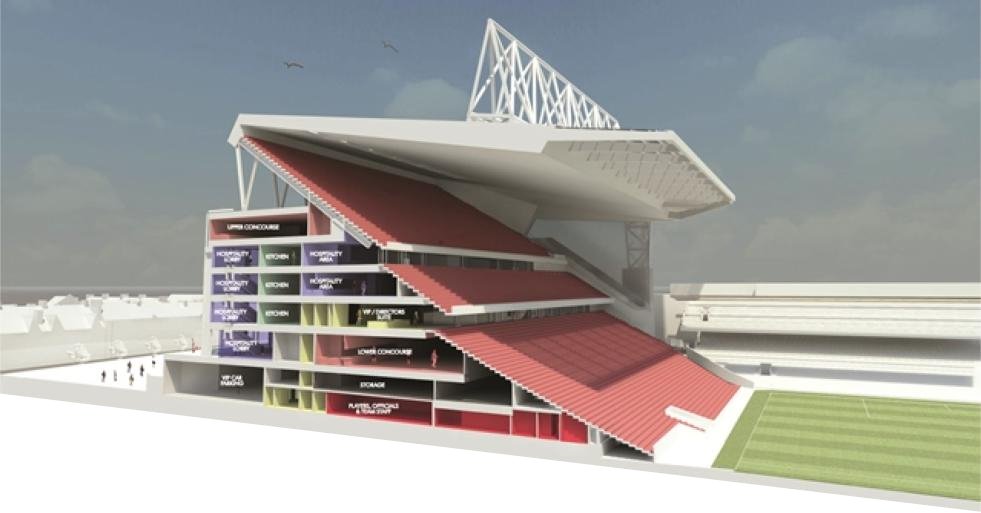 For the London-based company this is the first such large stadium project. But that doesn't mean Carillion isn't experienced, especially with the £255 million Olympic Park facilities in its portfolio.
Selection of the construction company is one more step towards the long-anticipated revamp. In April we were treated to first renderings, while in June demolition of houses west of Anfield began, following over a decade of building acquisition by both LFC and the city council.