Iceland: State-of-the-art football complex for Hafnarfjarðar
source: Icelandnews.is; author: michał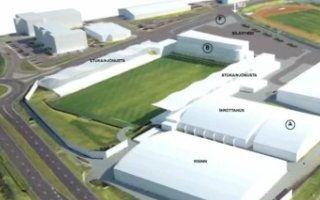 One of Iceland's most popular clubs hopes to strengthen its position in Europe and will soon have 4 covered football fields. Meanwhile the main stadium will grow to 10,000 capacity, according to icelandnews.is.
All indications say 2014 is going to become a real milestone in football development in Iceland. While the champion KR Reykjavik lost to Celtic FC and is out of the Champions League already, two other sides are doing more than well in Europa League qualifiers.
Hafnarfjarðar (FH) and Stjarnan together defeated already four clubs, including theoretically stronger Scottish Motherwell and Belarusian Neman Grodno. FH have now announced a plan to go forward not only this year, but to grow sustainably.
Within 2014-2015 their training complex will include two new indoor training fields, one regular and one smaller for youth teams. Already now Hafnarfjarðar have two covered fields for training, which means they will soon have 4 weatherproof pitches, more than most European rivals. Of course this is caused by harsh weather conditions in Iceland, which make everyday training problematic at times.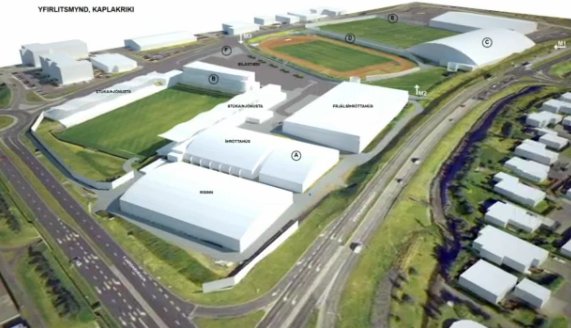 The Icelandic club doesn't stop there. FH will also expand their stadium by adding a new east end. This way Kaplakriki will reach roughly 10,000 capacity, though it's already the country's largest league stadium. The new stand will be conjoined with a new administrative building, while currently uncovered north side will also receive a roof.