Costa Rica: Keylor Navas gets stadium and keys to home city
source: thecostaricanews.com; author: michał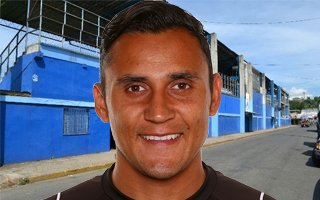 The goalkeeper of sensational Costa Rica will be highly rewarded for his performance. Not financially, but with highest honours. His home city could hardly be more proud.
San Isidro is a 45,000-strong city roughly 130km south-east of San Jose. This is where Keylor Navas was born and the place he left at the age of 14 to pursue his football career.
Now that Costa Rica became the biggest revelation of the World Cup (reaching quarterfinals despite being ranked weakest in their group beforehand), Navas is one of the heroes who made this success happen.
During Tuesday's City Council session a decision was reached to honour the goalkeeper with the stadium's name. From now on the only professional venue in San Isidro will be called Estadio Municipal Keylor Navas Gamboa.
While the ground isn't Costa Rica's football showcase, it's been subject to a major redevelopment in recent years.
"The decision to name the stadium after Keylor Navas is not only to honor his performance in the sport. and his outstanding participation in the 2014 FIFA World Cup. He's an example, not only for the youth but he also represents most of the town" said Geinier Alvarado, councilman and one of the proponents.
The City Council also agreed that the goalkeeper will be declared as "favorite son" of the town and will be given the keys to the city.