World Cup: Brazil's games quite exclusive
source: AP / Datafolha / StadiumDB.com; author: michał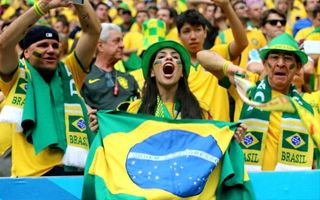 Starting value of average matchday ticket is half of what many Brazilians earn. No surprise that 90% of locals attending World Cup matches are from two richest social groups and are almost never black.
The Datafolha institute surveyed Brazilian fans present at Mineirao in Belo Horizonte during the recent Brazil-Chile game. Roughly two thirds, 67%, classified themselves as Caucasian, while very few people ticked the Negroid box. This confirms what one might notice on TV – Brazilian supporters inside the stadiums are predominantly white.
While it's not fair to draw conclusions based solely on race, it's striking in a country with over 50% of the society regarding themselves as black or of mixed-race (2010 census).
Another very distinctive point is wealth – 90% of surveyed fans located themselves in one of two wealthiest social groups, which together create 15% of the society.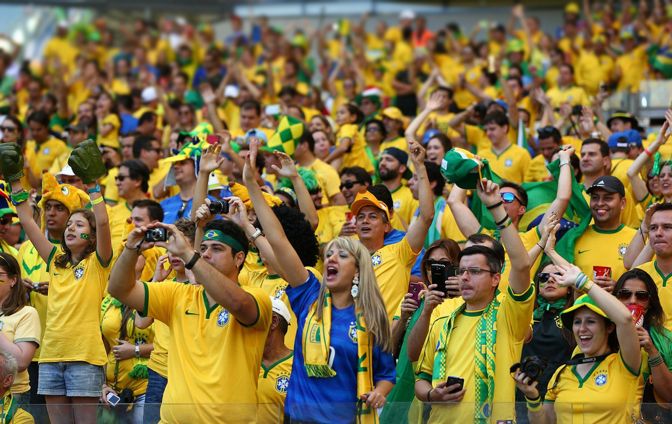 "Sure, there are only whites in the stadium. It comes down to money," said Ana Beatriz Ferreira, a black 27-year-old parking attendant in Rio de Janeiro, quoted by the Associated Press. "Nobody I know could find affordable tickets."
Regular group stage ticket price started at $90, while the minimum wage is just $11 per day or $330 per month. And with most tickets being in the upper two categories of $135 and $175, many people were priced out even for the cheapest games.
To make the World Cup more inclusive (largely as a result of the 2013 public outcry) FIFA introduced a new category of tickets for Brazilian seniors/students/unemployed only, which were set at a fixed rate of $30. They were of course welcomed with great interest and, not surprisingly constituted a very low percentage of all the entries, well under 5%.
The data collected came from 693 people at Mineirao, a very wide group considering the limited number of attendees and close to regular social surveys (just over 1,000 participants). The poll had a statistical margin of error of 4 percentage points.