Southampton: St. Mary's Stadium changes floodlights to LED
source: theconstructionindex.co.uk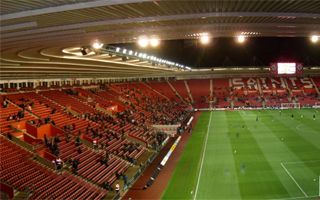 It's cheaper, greener and more modern. Southampton are England's first club to change stadium floodlights to LED lighting system. Will this be the new standard? Possibly, according to The Construction Index.
In 1950 Southampton FC became England's first club to launch a permanent floodlight system. Now they don't play at The Dell anymore, having moved to St. Mary's Stadium in 2001. From the 2014/15 season new lighting will be installed.
The previous floodlights were a traditional halide system, not fully fit to assist HD broadcast. This is why The Saints again stand as national pioneers, this time by changing the halide lights to LED.
The change has some significant advantages. Firstly, LED lamps use much less electricity. Secondly, there's no need for the lamps to warm up, again allowing to cut cost and, perhaps more importantly, limit the light pollution in nearby areas.
Are there any cons? Stadium facilities manager Mark Humby said: "Our first issue was to make sure the stadium roof structure could take the added weight of the new floodlight system required to produce the correct lighting levels. During this process I have been introduced to the technical term 'flicker' which only causes an issue during slow motion and super-slow motion footage. By using a top quality LED product we have all but removed this issue which can be seen on the majority of sporting footage that's produced under floodlit conditions."
The club didn't disclose the system's price. Preparations and analysis for the replacement took 4 months.