Saint Petersburg: Vladimir Putin Arena?
source: TheMoscowTimes.com / Itar-Tass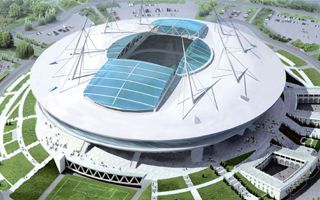 No, that's not a joke. Saint Petersburg lawmaker Vitaly Milonov suggested to name Russia's largest new stadium after Vladimir Putin, honouring the epic Russia is living right now.
As Itar-Tass reports, Vitaly Milonov proposed to name the new Saint Petersburg stadium 'Putin Arena'. Today Russia's largest stadium built from scratch has no official name, so the option of honouring current president sounds possible.
Milonov, the controversial lawmaker known for 'homosexual propaganda' law, sees Vladimir Putin as the perfect patron for Saint Petersburg's new arena. In his opinion the naming would be a tribute to the city's most prominent son.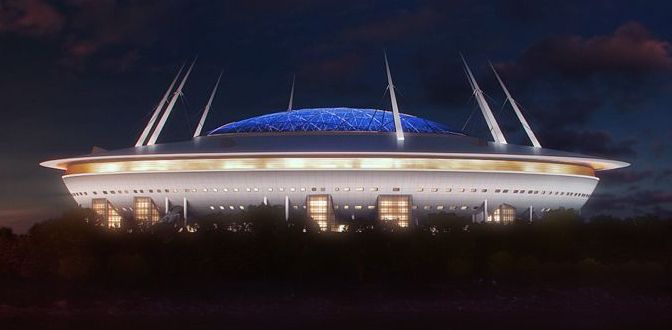 The city lawmaker praised Putin's role in supporting sports in Russia and said naming the arena after the president would make it "a monument to the epic that the country is currently living through, a symbol embodying the spirit of the times in modern Russia."
Despite Milonov's significant role, the initiative doesn't need to end with success. Zenit Arena, as the 69,501-seat stadium is known now, will still have to make ends meet and so naming rights transaction is most likely. One with Gazprom didn't go through as planned a few years back, but according to The Moscow Times it's still on the table.
Also, if not more importantly, Zenit Arena is considered a monument of completely different things by many Russians. The stadium is constantly criticized for delays (currently planned to end with 6-7 years behind schedule), hyper-inflating cost, corruption and extremely poor governance.