Russia: $575 million for smallest stadiums of the World Cup?!
source: Vedomosti.ru / StadiumDB.com; author: michał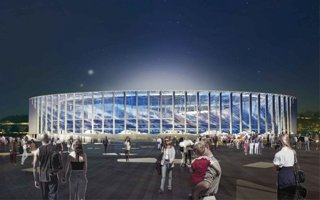 Already in 2010 the plans of Russian World Cup were among the most expensive ones. Since then they've grown by roughly 50% and may see further increase.
According to a document revealed by Vedomosti, two of the smallest stadiums of the Russian World Cup in 2018 may cost over twice what they were initially expected to. Designed only for group phase of the tournament (40,000+), stadia in Nizhny Novgorod and Volgograd prove a burden for their contractor, StroyTransGaz.

STG's chief executive Vadim Gurinov addressed the sports minister Vitaly Mutko in a letter, claiming the stadiums are understated financially and may not be built within the RUB 15 billion ($430 million) cap set by the government. Worth noting, the cap was already raised by 50% from the initial 10 billion, which seemed a figure more than fair for stadiums of 40,000.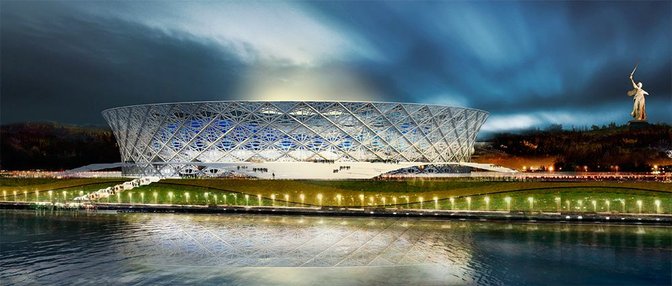 But not in Nizhny Novgorod and Volgograd. These two stadiums have a blueprint much exceeding needs, both are intended to live as commercial and leisure hubs on weekdays and were thus planned with generous infrastructure.
Furthermore, they are both planned on muddy plots, which increases preparatory work cost and both need connection to sewage, electricity lines and water supply. All these reasons are taken by Gurinov as proof of need for increased federal funding. In each case the price tag would rise to over 20 billion ($575 million).
So far only 1 of 7 planned stadiums was positively audited and fits the set border of 15 billion, the new Samara stadium (13.6 billion or $390m). Remaining six are still awaiting or under evaluation, while five other stadiums aren't eligible. Two of them are already built (Sochi and Kazan), while three others are funded from other sources. Spartak Moskva is building privately, while Moscow and Saint Petersburg are covering expenses on Luzhniki and Zenit Arena, respectively.