Regina: Ground broken for Mosaic Stadium
source: leaderpost.com; author: michał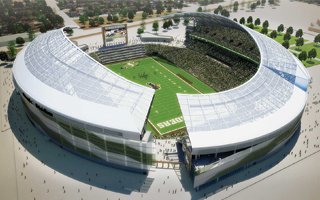 Construction is officially under way in Regina, expected to last until 2017. So far only excavation works will be carried out, but changes are hoped to come already in the summer.
Yesterday afternoon the groundbreaking ceremony took place in western Regina, near the city's exhibition center. After long planning it was less than a month between release of the final renderings and construction launch.
Obviously, first works won't be too spectacular, especially with the massive excavation needed for the 33,000-capacity ground. 330,000 square meters of soil need to be removed before foundations are laid.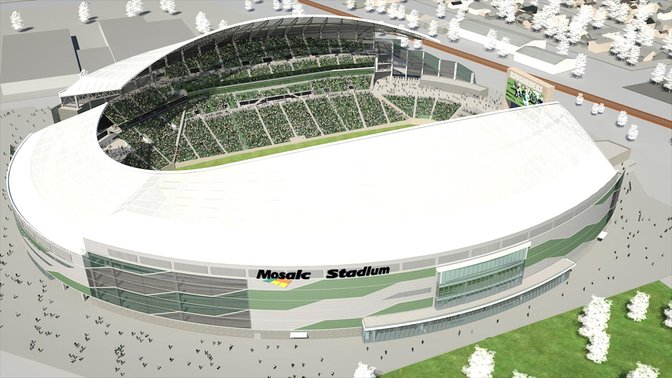 Major changes should begin in the summer, because all tower cranes will be set up between August and October. This is also when lower tier of the stands is expected to begin growing. And with the stadium's structure consisting mostly of steel prefabs, changes should be visible on a daily basis.
Mosaic Stadium will replace another stadium bearing the same name, though it's located in a different part of the city. Projected cost of the development is set at $278 (US$ 256m / €189m).