New Zealand: Petone Arena falls through
source: newstalkzb.co.nz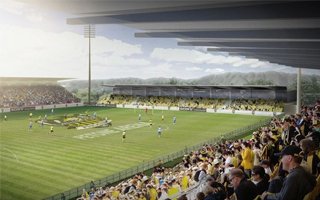 New 12,000-capacity stadium for Wellington Phoenix FC will not get support from the mayor. Decision was made as community stands against the project.
A lack of community support for the Petone Arena has led the mayor to recommend it doesn't go ahead. The proposed stadium was to be a boutique home ground for the Wellington Phoenix, built on Petone Recreational Ground.
However the plan caused an outcry against it, and that cry's been heeded. Mayor Ray Wallace says the community has been heard loud and clear.
"We did put that condition in that this project would have to have community support. Clearly it doesn't and my recommendation for Wednesday's meeting is that we proceed no further with this project."