New design: Lithuania's national stadium, but for how much?
source: StadiumDB.com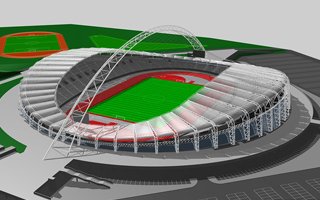 Transparency International Lithuania sounds the alarm as works are to resume on Lithuania's ghost stadium, abandoned in 1993. The organization claims it may cost up to €200 million, but government dismisses the claims.
On Tuesday Transparency International Lithuania (TILS) released a statement saying the completion of abandoned national stadium plan may consume much more than previous estimates suggested. According to the organization the price tag may reach LTL 685 million (€198m).
This in turn means price per seat would be just short of €8,000, much more than most stadium built worldwide, more than all of the current World Cup venues. This conversion might not do justice, though, as capacity in this case is much smaller, at 25,000 seats.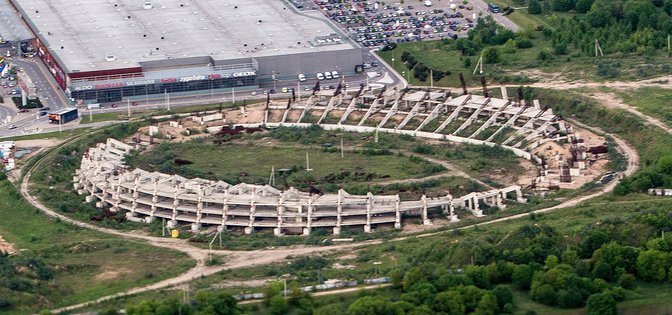 A day after the TILS revelations Lithuanian government replied with a statement claiming the budget is much lower. As indicated in recent months, the stadium should cost LTL 389 million (€112m).
"Suggestions that circulate around that the project cost ostensibly increased to LTL 700 million (EUR 200 million) are unfounded and mislead the public for which the complex will be built," said Prime Minister Algirdas Butkevicius.
Up to LTL 230 million is expected to be founded by EU grants, though the subsidy is yet to be confirmed. Also, the current LTL 389 figure is still much higher than anticipated last year, when all estimates suggested the price was below 300 million.
Highs and lows, mostly lows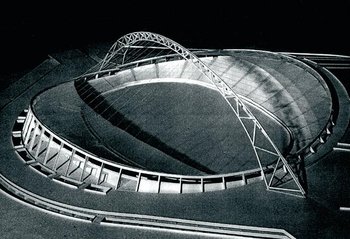 Construction of Lithuania's national stadium began in 1987, along a 1985 design by Algimantas Nasvytis. One of two variants included a large arch over centre of the field, then a rare feature. After foundations were laid, the project was put on hold, however, as regime change came to Lithuania.
In 2007 the government decided to return to the plan, continuing where previous authorities left the stadium. Design was updated by team of the same architect in 2008 and works were restarted. Not for long, though. As most support structure for future stands was built, lack of financing put the project back on the shelf again.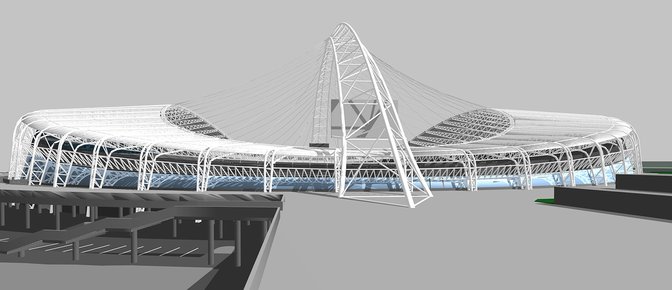 Image: Viltekta
Another approach came in 2013. This time the 25,000-capacity single-tier bowl is to be built by 2016, largely thanks to financial support of the European Union. But the budget, as indicated above, is far from sorted out.