Luxembourg: New national stadium in 2019?
source: wort.lu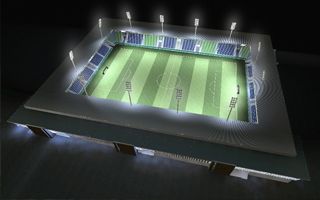 In most countries a stadium of this size wouldn't raise much interest, but Luxembourg is among the world's smallest states. So a 9,000-capacity national stadium sounds very sensibly, both for football and concerts.
Before the end of June we should see the launch of design competition for the new national stadium in Luxembourg. It should be an enclosed football/rugby specific building. Apart from sports the ground will also serve concerts held in the city of Luxembourg.
With 9,000 capacity the stadium will be served largely by public transport, notably the first local tram line. Its location, as we wrote last month, will be along the city's southern bypass.
The budget is projected at €30 million ($40m). The national government will contribute 70% of the price, while the remaining 30% will be covered by the city.
By September next year, a master plan for the project is expected, which will then be presented to parliament in 2016. Once the project has been given the go-ahead construction could begin in 2017 and be completed by early 2019.