Tokyo: Close to official protest against the Olympic design
source: StadiumDB.com; author: michał
Only a few hundred signatures are missing to file an official challenge against the approved design of new National Olympic Stadium in Tokyo. Campaigners appeal to downscale the plan much more than it already is.
Soon after Zaha Hadid's new National Olympic Stadium design was selected, Toyo Ito and Fumihiko Maki began contesting the scale. While they've been using very respectful phrasing, their goal is to change the entire scheme. Online petition in support of their movement has reached 13,000 and is only 1,000 short at the time of writing to file an official challenge.
The appeal concerns potentially negative impact such a large stadium might have on Tokyo's city fabric, especially the direct neighbourhood. As an example, the beautiful Jingu Gardens nearby have a height limit for any building set at 20 meters. Meanwhile the stadium will rise to 70 meters, equivalent of 20 floors.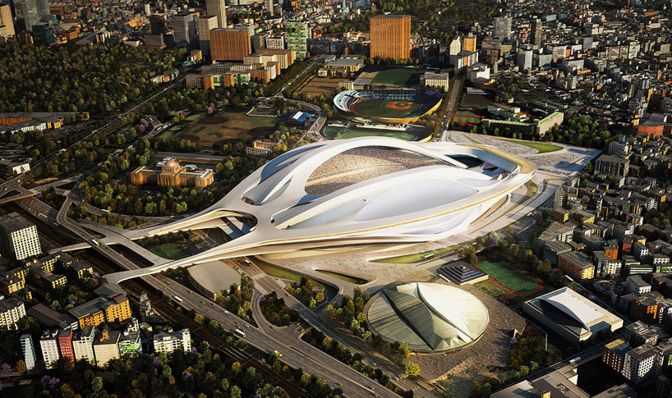 Additionally the petition argues that the tight plot of just 110,000 sqm is to have a stadium with total floor space of 290,000 sqm. This would leave almost no room for any citizen-friendly surroundings. The document gives Wembley and the Beijing National Stadium as examples of similarly large stadiums having less floor space at significantly larger plots.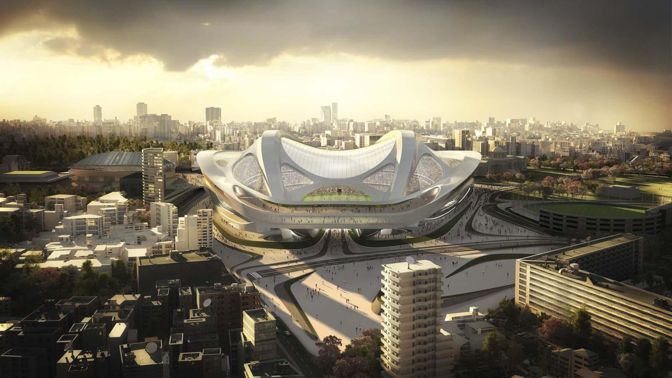 And finally, the cost is another major issue. Initially set at ¥130 billion, it was soon inflated to ¥300 billion, which would make the selected design by far the world's most expensive. Cost-cutting efforts were made and saw the plan downscaled to ¥148 billion, but that's still too much to approve for taxpayers, according to the petition.
Altogether, the petition appeals for a complex downscaling process. This doesn't address Zaha Hadid alone, but primarily the Japan Sports Council. Petitioners argue the stadium should have some 50,000 permanent seats and grow to 80,000 (the IOC minimum for Olympics) only temporarily, when needed. This would help reduce all the mentioned figures – height, floor space and cost. As a consequence, the stadium should become less imposing to the district and Tokyo's skyline.