Sao Paulo: Stadium change means a change in supporting model
source: StadiumDB.com; author: michał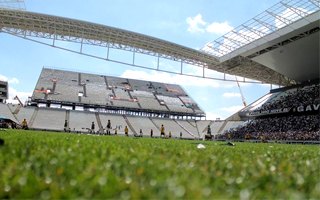 Supporters of South America's richest club, Corinthians, are getting ready for their first league game at Arena Corinthians. Ticket prices went up by 40% and the club attempts to educate fans about the importance of taking the right seat.
The process of Brazilian stadium transformation will also bring a shift in spectator behavior. There's no standing room inside modern stadiums in Brazil, ground rules are more strict and CCTV covers all of the stands.
Of course this doesn't mean fans have to give up their vivid way of supporting instantly. Instant changes don't work, as experienced by the new Maracana operators who were forced to withdraw their proposal of banning large flags and taking shirts off.
Actual changes will come in with small steps, more subtly altering the behavior of fans. First step is here: Corinthians announced pricing for the new arena. Sunday's opener against Figueirense will cost from 50 to 400 reais, roughly 40% more than at the old Pacaembu. There's a discount for loyal fans (35 reais), but it's still no match to that at the old ground.
Don't expect to hear protests – hundreds of comments in social media accept the pricing policy. People acknowledge that Corinthians are among the few clubs to actually have large debts to pay for the stadium. Also, a modern stadium offers more, so people are charged more. While this may be true some voices express concern: for some the games have just become too expensive.
The upcoming Figueirense fixture will have under 40,000 seats available, seeing only the temporary stands and some border sections closed off. Organisers are facing a logistical problem with the away section. In domestic games segregation is required, while FIFA demand that no fences are installed for the World Cup. A temporary solution will be used, while permanent home/away allocations will be created after the tournament.
A different, this time psychological obstacle comes with numbered-seat tickets. Last weekend's test event showed problems with implementing the system as people are used to the 'first come, first served' rule. While this may be of little relevance for members of the torcida who don't mind where they stand, viewers paying 180 reais for their seat along the sides would appreciate having their seat waiting for them even when coming late.
To avoid tensions the club wants to first educate supporters about the importance of taking their designated seat in terms of safety and comfort. But this orderly fashion brings more changes than those mentioned. As proven in Europe, it also decreases spontaneity of fans and allows further changes. Will Brazilian supporters give in to these alterations? It's not like anyone asked for their opinion, but it'll still be interesting to see.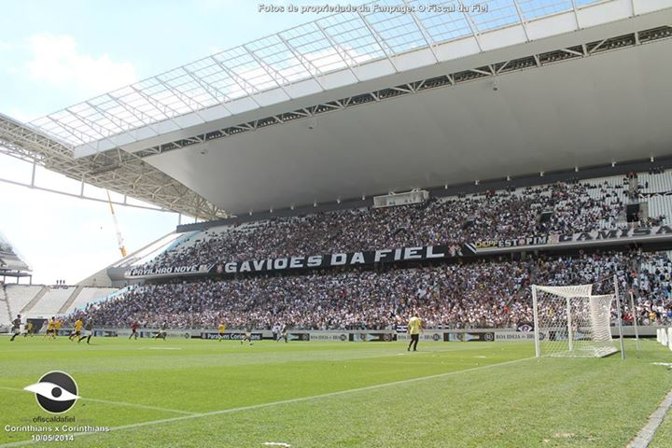 Photo: O Fiscal da Fiel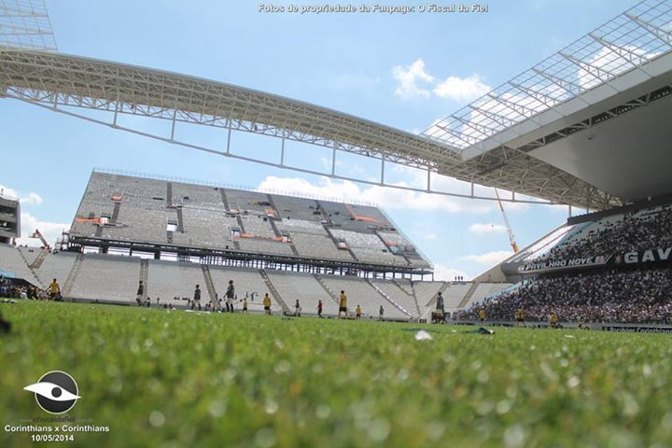 Photo: O Fiscal da Fiel